I posted below the Toaster Strudel deal at Randalls, if you only have a Safeway store it is a decent deal… HOWEVER, the deal at Kroger is much BETTER!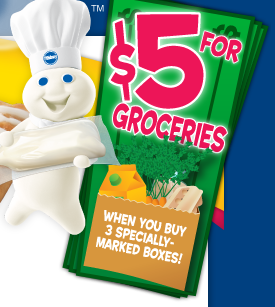 When you are buying your Toaster Strudels as part of the Mega Event make sure to look for the packages that have this green logo above. They are included in the $5 rebate you can get when you buy 3.
::DEAL IDEA::
Buy 3 Toaster Strudels $1.49 each (when you buy 10 ME items)
Use  $0.75 off three Pillsbury Toaster Strudel
Total: $1.24 each
Submit for $5 MIR HERE
Final Cost: $1.25 Money Maker!
See all the Kroger deals this week: