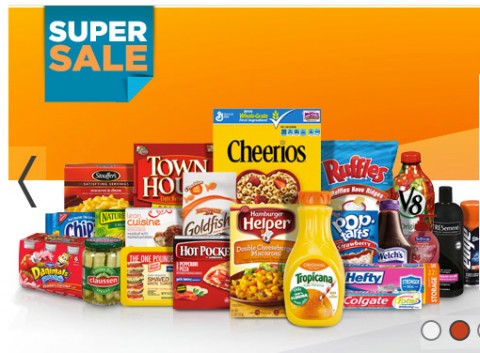 Right now there is a sale at called the Kroger Super Sale. YOU WILL WANT TO PAY ATTENTION TO IT! The cool part is that you can load coupons to your Kroger card and save a really big amount of money for the next 2 1/2 weeks!
Normally with coupons loaded to your card, you can only use them 1 time. These super sale coupons can be used up to 5 times in ONE transaction. So buy 5 items at a time to take advantage of the coupons.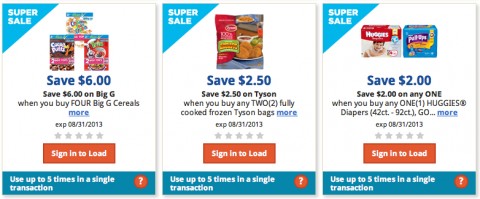 Once you have used the coupon is drops off your card, but on this sale you will be able to load them again!
Here is what you need to know: 
Limit 5 use per digital coupon in a single transaction
Digital offers are not eligible on Manager's Specials
Cannot be combined with manufacturer paper coupons on the purchase of a single item
Digital coupons do not double.
Not all items are available in all stores.
A limit of 150 coupons can be loaded per household at one time.
Download from August 11th – 21st THEN AGAIN from August 18th – 28th
::More FAQ::
How many times can I use these coupons?
You can use these coupons up to 5 times in a single transaction. You cannot use these coupons in more than one transaction or in different transactions on different days.
For example, if you purchase only 3 items for the applicable offer, your items will redeem at checkout but you will not be able to use the coupon again.
My coupon didn't redeem in the store. What do I do?
If your discount was not applied properly, contact our Digital Coupons Tech Support team by clicking here.
What stores are participating in the Super Sale promotion?