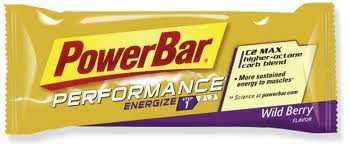 It might be a little hard to believe but we have ANOTHER mega event coming up this Wednesday at Kroger! If you are a power bar fan you are in luck! You can score 10 FREE, but you need to print your coupon now just in case they disappear $1.00 off five PowerBar Products. Combined with the mega event, there is a catalina deal going on as well the entire month for Power Bars.
PowerBar Products
Buy 6 Get a $2 Catalina
Buy 10 Get a $3 Catalina
Buy 12 Get a $4 Catalina
Combine this with the mega event and you have the perfect storm!
::DEAL IDEA::
Buy 10 Power Bars $.49 ( when you buy 10 mega event items)
Use (2) $1.00 off five PowerBar Products
Total: $2.90
Get Back: $3 catalina!
Remember that for the Kroger Southwest region this does not start until tomorrow!