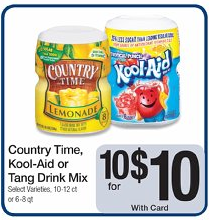 I posted this last week, but I wanted to post again what an AMAZING deal it is this week, especially because there was a $1/2 coupon that came today in the Smart Source. Can you believe you can get these for $.50 each?! They are normally $3.99 at my Kroger!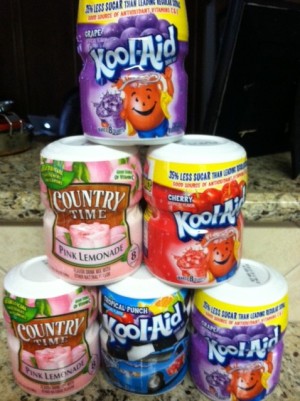 I bought more Country Time but they got put away too quick!
Buy 2 Country Time $1 each
Use Country Time $1/2 from the 5/06 SS
Total: $1 for 2!
Don't forget that you can price match this at Walmart!
See more Kroger weekly deals!