Kroger has all the Christmas items marked at 75% off today! This is the back of my car this morning! I ws able to stock up on gifts for birthdays for a long time!
My store had Batman, Barbie, Skylanders, and Thomas items all 75% off! Plus, the Christmas candy is 50% off and all the cards, wrapping paper and more are all 75% off.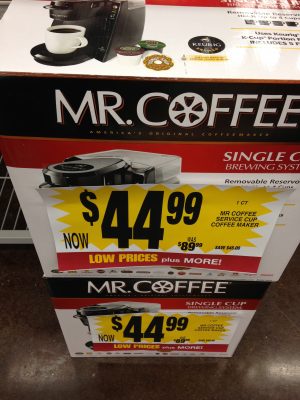 I grabbed a Mr Coffee K-Cup maker that was $89.99 for only $22.50. They have Rubbermade sets also 75% off.
I am sure all the clearance items will be different at each store but it is fun to check out what each store has!