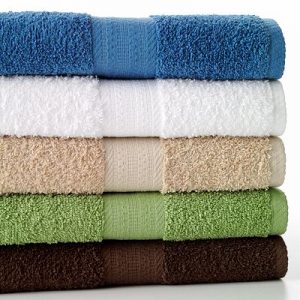 Currently at Kohl's you can get The Big One towels for a seriously low price of $3.03 shipped for free! Thanks A Frugal Chick!
This is what to do: 
Go HERE, type "The Big Ones" in the search, and add them to your cart
Use the code CYBER20 to get an additional 20% off- making them $3.03.
Get FREE shipping!!
There are so many crazy good deals at Kohl's this week, check them out: 
FoodSaver + Accessories + 4 Free Gifts + Free Shipping = $99.99!
KOHL'S – Free shipping + 20% off + Kohl's Cash! ALL WEEKEND!!!