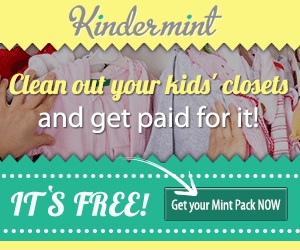 Do you buy your kids nice name brand clothing? Have they outgrown them and you want to get some of your money back? You might want to know about Kindermint.
Kindermint is a new kids online resale shop for nice, upscale, name brand kid clothing and they are getting their inventory stocked!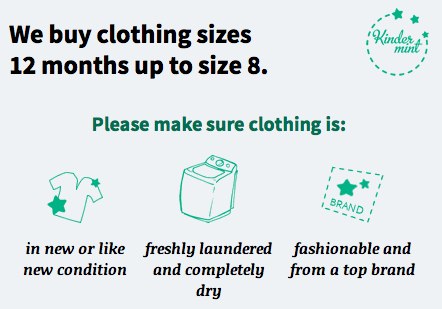 Start by requesting a Mint Pack. Upon receipt of your Mint Pack, fill it with clean, top brand clothing in excellent condition. Then, place your Mint Pack in the mail, either UPS or USPS. Shipping the MINT PACK is free of charge!
When Kindermint receives your Mint Pack, we will appraise the contents and either send you a check or deposit money into your PayPal account.

Use of Kindermint's service is free. We request a $4.95 deposit for Mint Packs, however, this deposit is refunded in full when the MINT PACK is returned to us stuffed with clothing.
The reason we request a deposit is because there is an environmental and financial cost involved in distributing MINT PACKS, therefore they are intended only for those who desire to use and profit from our service.
It generally takes 4-10 business days (Mondays-Fridays) for Mint Packs to reach our facility. As soon as we receive your Mint Pack we will appraise it and issue a check or deposit money into your PayPal account. It typically takes between 1-3 days for us to appraise your clothing.
Mint Packs must be returned to us stuffed full of clothing in exceptional condition and meeting Kindermint's Standards. Value is awarded based upon the quantity and quality of clothing submitted. Our professional clothing appraisers assess every item you send for condition and salability.
Kindermint provides a copy of your appraisal which details what was accepted and what was not, with explanation as to why if there are any rejections. Clothing that is evaluated as "premium", meaning in-demand, top brand and in excellent condition, will earn more money than lower-end brand and quality items.
Go HERE to get your pack!