Here is a very simple and easy Key Lime Cake recipe, that you can turn into a Key Lime Cheese Cake truffle in a jar very easily. If you are not a fan of the lime flavor, remember that you can use ANY jello flavor that you want! You can also adapt this for dietary needs like Sugar Free etc
You will need:
1 Box Jello
1 Box White Cake Mix
1 Box Pudding Mix
Key Limes
Cool Whip (optional)
Graham Crackers (optional)
My daughter held up a bag of Key Limes the other day and was making fun of the "baby" limes. After explaining that I had NO idea what a key lime actually was, other than a small lime and promising to Google it when I got home I bought a bag for $1 and took it home!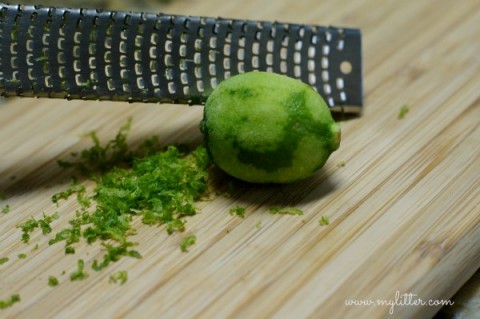 Key lime pie is one of my most favorite desserts out there! But I have made that a few too many times this year and so I thought I had better try something different…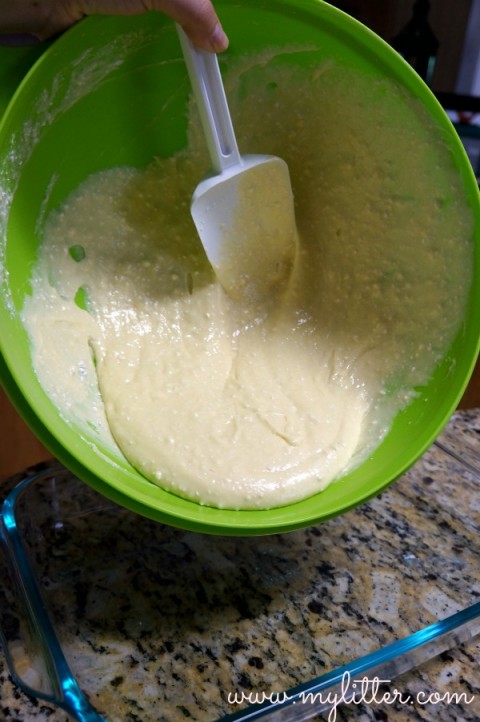 My sister had just eaten in a cute cafe where they made easy jello cake, and layered it into little mason jars with pudding and cool whip. PERFECT for teacher's gifts this week!
First thing to do: Make a white cake, just follow the directions on the box. Add 3 T key lime juice and 2 T of the peel grated.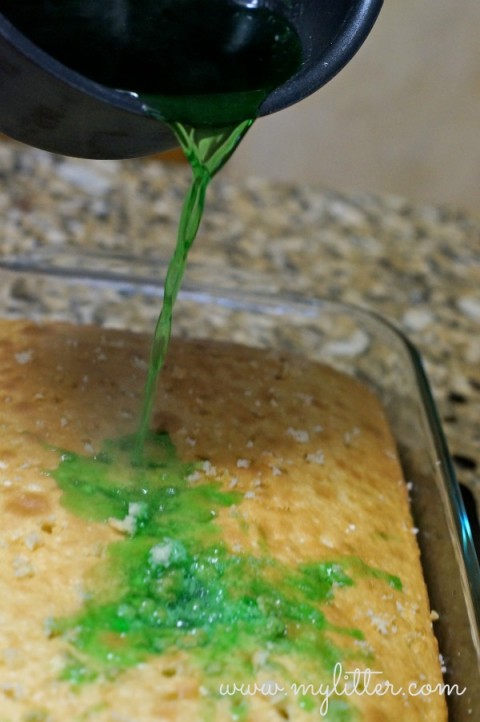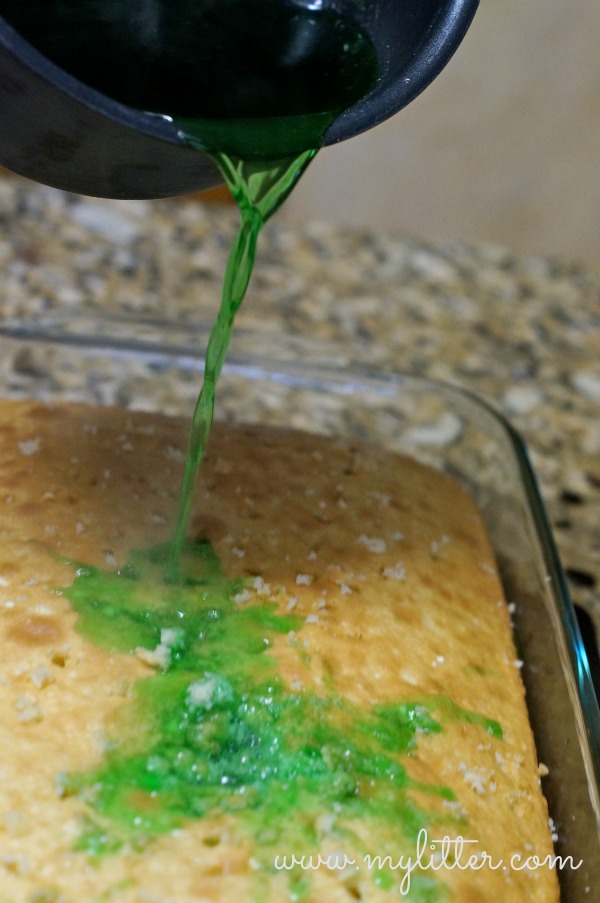 While the cake is in the oven, boil 1 1/2 cup water. Add 1 box of your favorite flavor jello. Usually we use strawberry but this time I am using Lime. Stir it up until it is dissolved. When the cake is done baking, pull it out and poke holes all over the top of the cake. Now just pour the liquid over the hot cake, and put it in the fridge to cool down.
* When making a jello cake, all you do at this point is add cool whip to the top and you have an awesome dessert.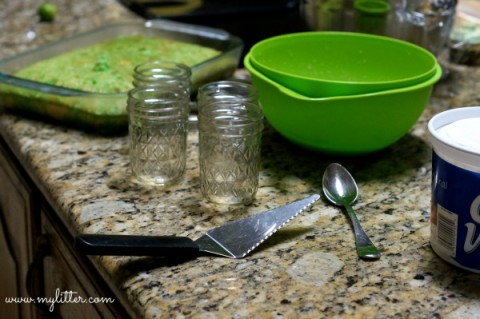 While the cake is cooling, take your favorite pudding mix and make a bowl. We used cheesecake flavored (my favorite) but you can use any flavor as long as it compliments your cake flavor. Also, have a carton of cool whip handy and some crushed graham crackers.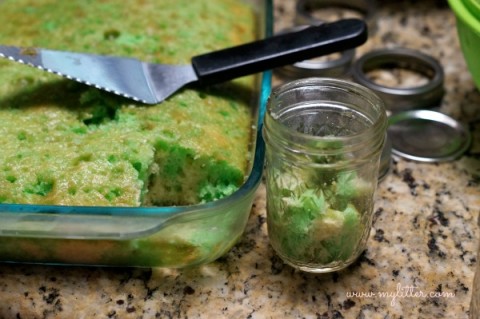 When your cake is cool, and the pudding is set up, grab some of the smaller 2 cup mason jars. You can find these at Walmart, grocery stores, and even Home Depot and Lowe's.
Cut chunks of cake and add them to the bottom of the jar. Next add a few spoon full's of pudding and sprinkle graham crackers on the layers.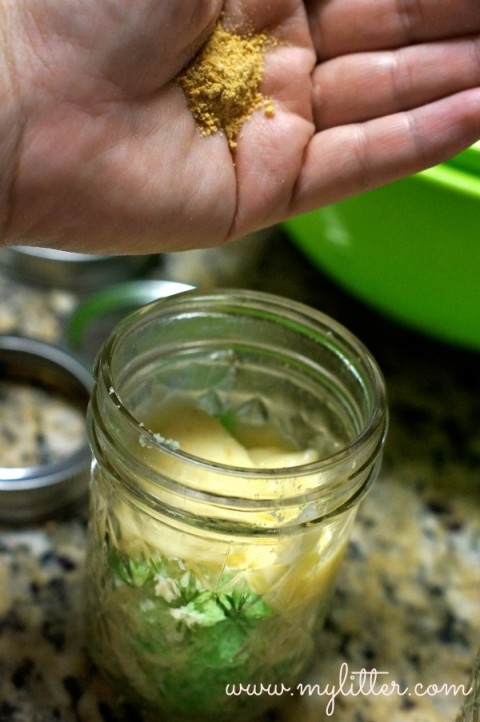 To me the graham flavor is a must with key lime, they just have to go together. I suppose you could also add some coconut in as well. Repeat layers until you have reached the top and end with some cool whip.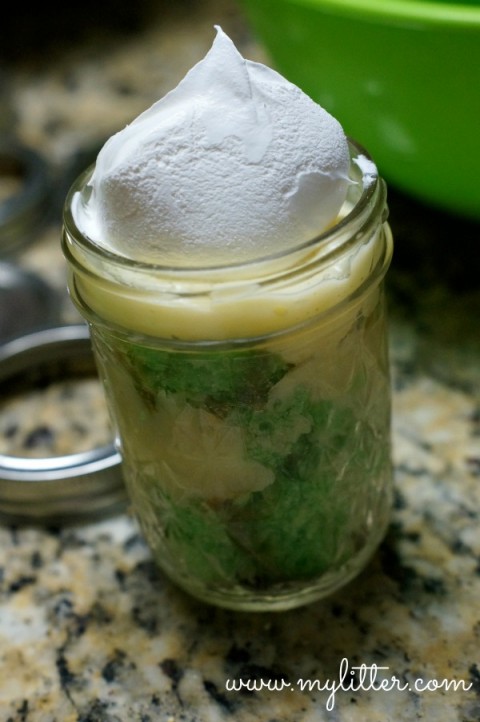 If I didn't have to transport these or send them to school with kids 🙂 I would serve them just like this with a little graham cracker sprinkled on top and maybe some toasted coconut. But since they have to make their way to school, I needed a lid!
The girls and I tied matching ribbon around the jars to make them pretty, and added a matching spoon so their teacher's wouldn't have to find one! They put them in a white lunch bag and were headed to school this morning!
It would not have mattered what was in the bag, just giving their teacher's something is what they wanted to do!
Remember that you can make these with any flavor and any color. Even a blue raspberry would be cook for a baby shower. They sky is the limit!