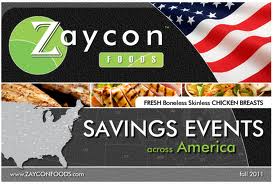 :: SOLD OUT ::
Zaycon loved delivering to Katy, Texas and surrounding areas so much, we're offering our remaining Boneless, Skinless Chicken Breasts for ONLY $.99 per lb!
This is an "end-of-route" sale which means that this is a one-time event, one-time price, and one location only with very limited cases left.
Event Location: First Baptist Church
Event Date: 10/21/2013
Event Time: 5:30pm – 6:00pm
* Time has changed to 7:00 – 7:30pm
Go HERE to signup for Zaycon!