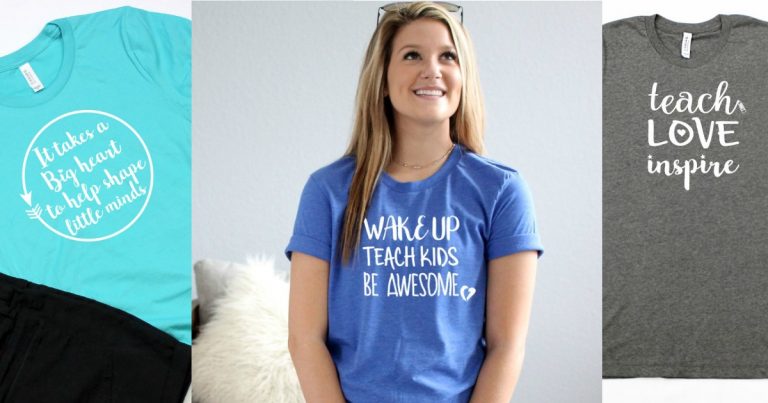 These cute Teacher Tee Shirts are perfect for gifting! Snag these now and be ready for thanking the fab teachers who guide our youngsters!
These shirts run pretty true to size., but they are Unisex sizing, NOT women's cut.  See the size chart.
Sizes S-XL
11 colors
Several designs
Shipping information: $3.49 for the first item and $0.99 for each additional item. US only. Ships no later than Mon, Feb 26.

Making the most of your shopping this year? Don't forget to: 
Compare prices to Amazon (Amazon may have changed their price since we posted this!  They frequently change prices to match the major retailers)