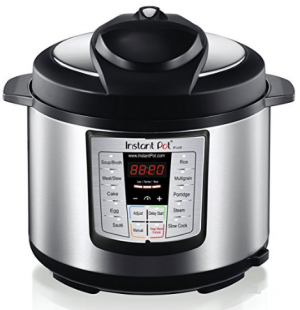 If you've been waiting around on a good deal for the Instant Pot – here's a great one!
The Instant Pot IP-LUX60 is currently on price drop for just $79!  The lowest we've EVER seen is $69 on Black Friday so this is a good deal.
All new 2017 Instant Pot LUX 60 V3 is an upgraded version of the Instant Pot LUX60 model

Large, easy to use control panel with the addition of Cake and Egg cooking programs

Up to 240 minutes of pressure cooking time as opposed to 120 minutes.

Ability to disable alarms and switch to silent operation.

Capacity: 6L/6.33 Qt, Power rating: 1000W, Voltage: 110v/60Hz, Gross Weight: 14.57 pounds
Want the most of your Shopping this year?