We did this for a teacher gift – but a Candy Card for Father's Day would be a great gift if dad has a sweet tooth!
Just use the phrase below – and insert candy where the words are bold 🙂
We wanted to show our appreciation by giving you 100 Grand, but the money slipped through our Butterfingers. It was not Pay Day so we could not give you a shopping Spree in New York. We thought about an Orbit around the Milky Way but that would cost Extra. So just Take 5 and enjoy your card! We hope it doesn't make you Rolo ver and get Chunky it it does. We promise not to Snicker!

From your Nerds…
Making a candy card is a really easy and fun way to say thank you! My girls made a few for teachers to go with a little gift they have for them today.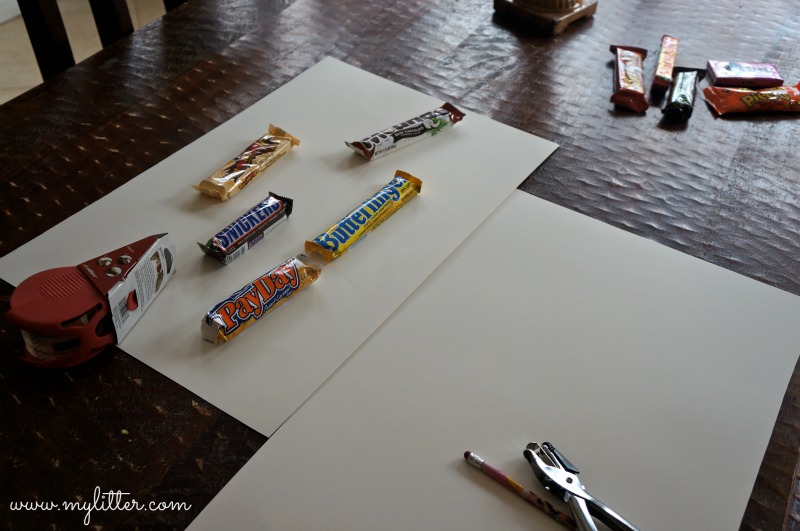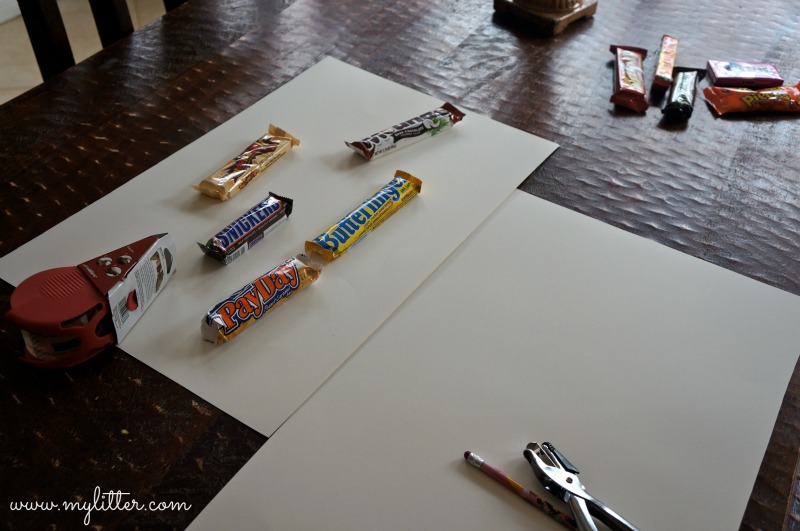 First, take a poster board ( I cut this one in half) and lay out your candy bars on the paper. With a pencil write out the wording you want to use. I just made up mine with the candy bars I could find.
Once you have penciled out your wording, take a marker or paint and do the final draft. Then mark along the side where you want to add your ribbon. I didn't have a big round punch so I used a hole punch and made a few holes for the ribbon to go through.
Take a ribbon and measure it around the outside leaving extra room for the bow and some "poofs" along the way! Then weave the ribbon around.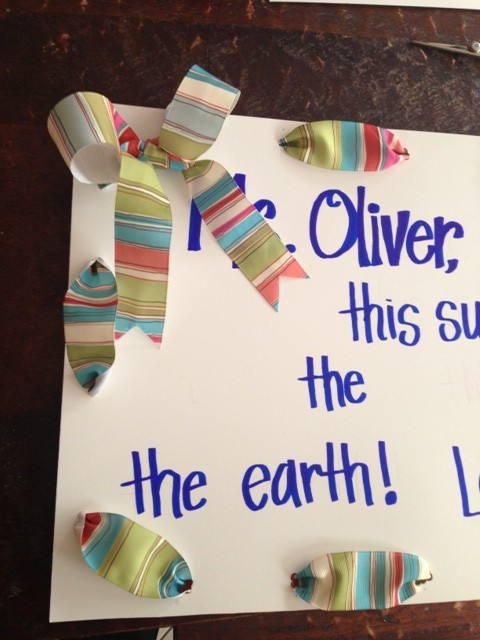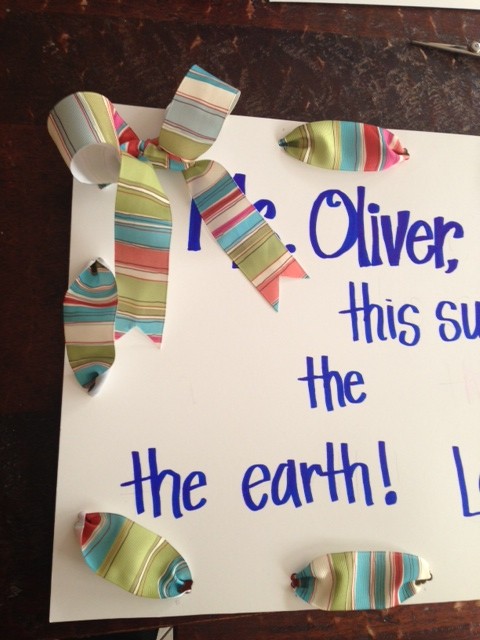 Lastly I taped the candy bars on. I have hot glued them before, but it has melted the chocolate and makes it hard to take them off!
They don't have to be perfect!! Just make it fun!