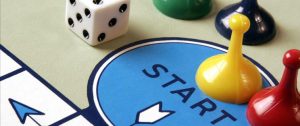 I will have an entire series next week about personally what I did to get started. There are so many different ways and methods, this is just what worked for me.
A few things that you can do and start thinking about are the following:
Make a list of your favorite recipes. We all have about 12 main recipes that we use monthly for our families. You can print off a sheet HERE to help you. They are free and it is one that I made.
Next, write down all the ingredients for those recipes. You are going to want to start looking for coupons for each ingredient. This might take writing the manufacturer and checking the Sunday papers.
Start keeping a list of the prices you see these items. Within a 3 month period of time it will go on sale. For example, the spaghetti sauce I like might be $1.69 this week. Then next I notice it is $1.29, then $1.59. Then my store might offer a 10 for $10 sale and it is $1.00. Because I have been watching the prices I know that this is the lowest price I am going to find it at the store. NOW I am going to want to combine that price with a coupon to get my "buy it now" price. I am going to buy as many as I can at this price. So that I do not have to buy spaghetti sauce again until it is this price again!
Here are some FREE printable sheets to help you that I created: