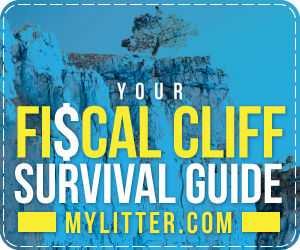 Ok, it is Monday… Time to start thinking about what you are going to do this week to save $50 or make an extra $50. Please share with others in the comments to help encourage and motivate each other that YOU can do it!
If you want to re-read my Fiscal Cliff survival guide, it is over HERE.
How did I save this past week: 
2 nights came home and ate dinner when it would have been easier to eat out. SAVED $40
Bought kids softball cleats at resale shop instead of brand new. SAVED $15
Sold brand new cowboy boots on Craigslist that were gathering dust in my closet. They were a gift and didn't fit right. MADE $50
There were a few more little things that I did this week that seem silly to post about, but I saved some money in a few other places by just walking away!
If you want to read some more money saving ideas, you can read all the Fiscal Cliff SG posts HERE.
How did you save some money this past week??