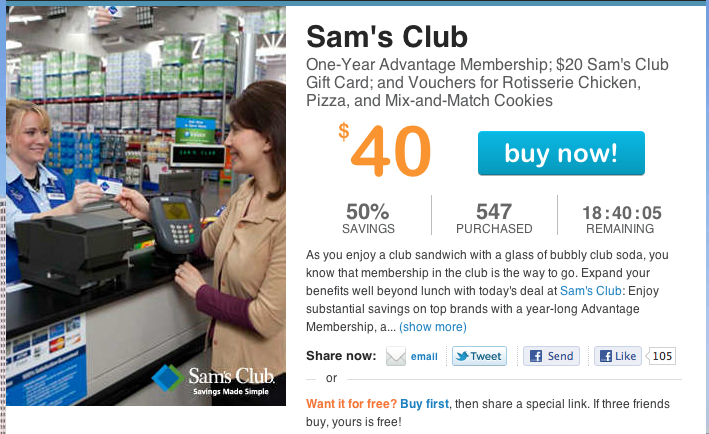 **HURRY**
You do NOT want to miss this deal if you are in the Houston area!! It is for a year membership to Sam's Club for only $40 from Living Social. Plus, you will be getting a $20 Sam's Club Gift Card and vouchers for Pizza, Rotisserie Chicken and Cookies!
This is for new members only. Bummer for me! But AWESOME for you if you were looking for a reason to have a membership. I love to get my gas there.
You can read my top 5 things to buy at Sams club HERE. 
If you are new to Living Social go HERE and sign up to get this deal.
If you have an account, go HERE and login!
Sam's club is a great place to Holiday shop, in my opinion!