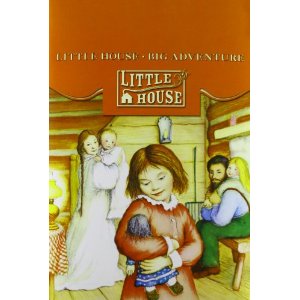 GUYS! This is a GREAT deal! You can get the Little House on the Prairie box set (9 books ) for $26.78 with free shipping! I bought this same set last year and searched for a month and paid over $35, so this is a great find!
This is the Garth Williams illustrator set, and so it is the original and the one you probably had as a kid. He is THE BEST illustrator, I love his work!
You might remember our trip this summer to the Laura Ingalls Wilder museum!
Go HERE to get yours!
(Thanks Pink Coupon Cafe!)