WOW! There is a really hot deal right now on a Groove Glider from Radio Flyer! They are priced at $39.99 but if you use coupon code GROOVE13 you can get $29 taken off the total making it only $10 + shipping for the glider!! Thanks Stephanie!
This is $34.99 on Amazon!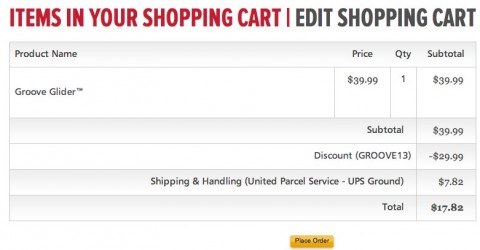 Shipping was only $7.82 for me, so my total was $17.82! Go HERE to get yours! What a great gift!