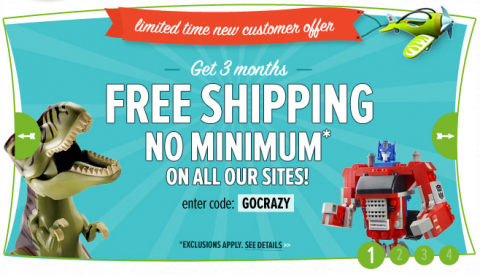 If you are one of the first few thousand people, you can get FREE shipping for 3 months over at YoYo if you are a new customer! There is NO minimum purchase required! This deal works with a new never used email address at YoYo, when you check out and use coupon code GOCRAZY.
PLUS you can stack coupon code SUMMER20 for an additional 20% off!
All you have to do is even buy something small, get free shipping and 20% off today, to get the discount all this fall.
For example, I can shop for Halloween costumes, get 20% off and free shipping! Which then will allow me to get 3 months of free shipping on YoYo. PLUS, you will also get free shipping for 90 days on these sites as well.
This is a great deal you don't want to miss with Christmas coming up! I am such a sucker for free shipping!
(Thanks, Coupon Cravings!)