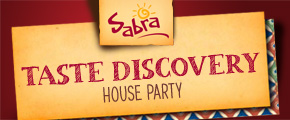 Many ages ago, back in the dark ages of Blogger, I posted ALL THE TIME about House Party. MANY of my readers have won or were picked to host a House Party. These are FREE super fun parties that you apply to host, that are given by different brands that want to get their name out there.
It is fun because you get a TON of freebies and supplies to host it. You invite all your friends to hang out and try the samples and get freebies themselves, not hard to do. House Party has a bunch of good parties to host right now, you can go HERE and see what they have and apply to the ones that look interesting to you.
Just an FYI, my sister hosted a Shutterfly party and all the guests got free photobooks, bags, coupons and more! There is a Shutterfly one coming up!
Have you hosted a House Party? Which one and what kind of freebies did you get?!