If you're looking for an easy alternative to store bought snacks for the kids lunches then try out these Strawberry Homemade Fruit Roll-Ups Recipe with just TWO ingredients! These are honestly super easy to make and you can also make your homemade fruit roll-ups with other fruits too once you get the hang of it!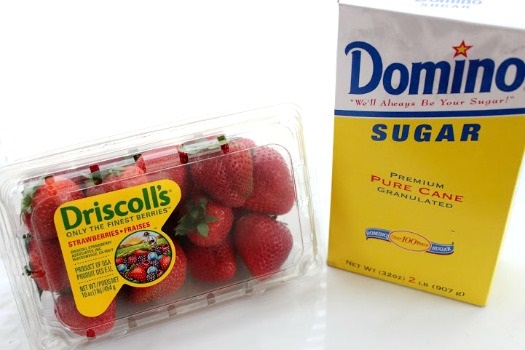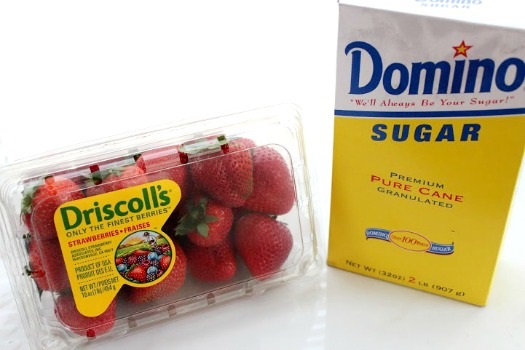 You need just TWO ingredients (one is actually optional too!) Strawberries may be a bit more expensive now but this is a great way to use strawberries that may be on their last leg too!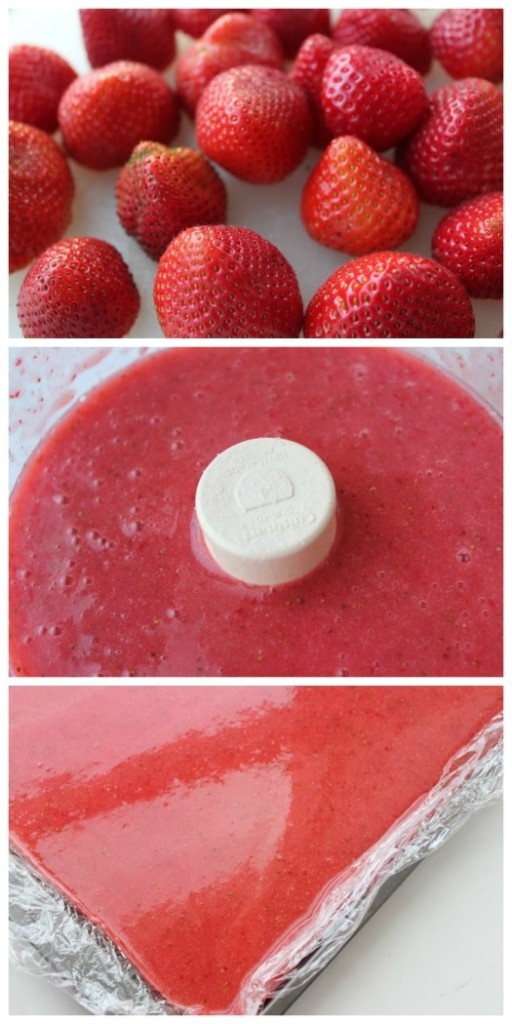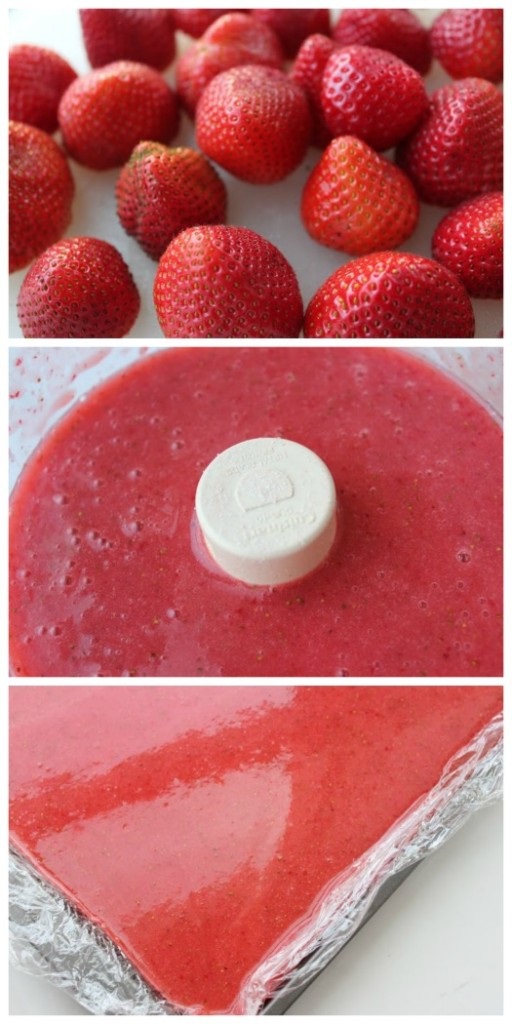 This time I also lined my pan with Saran Wrap, but you can also use a silpat mat just as easily, in fact they often work better.
The Saran Wrap won't melt because it is at such a low heat in the oven so don't worry. When it comes out I use a pizza cutter to trim the edges. Then flip it over onto some parchment paper and peel the saran wrap off. Then you can cut them into strips and roll up!

Homemade Fruit Rollups Recipe
Author:
Tiffany Ivanovsky
Ingredients
3 Cups of Fruit (I used Strawberries)
Sugar (Optional)
Instructions
DIRECTIONS
Preheat oven to 170
Line a cookie sheet that has a lip with plastic wrap (be sure to overlap your sides).
Puree your fruit in food processor until smooth consistency.
Add sweetener of your choice (I used sugar) and sweeten to taste.
Pour mixture on to prepared cookie sheet about ⅛" thick.
Bake for 6-8 hours. Wait until your center is no longer tacky.
Lift plastic wrap out of cookie sheet and place on the countertop to cool.
Flip over onto parchment paper.
Remove plastic wrap.
Cut into strips and roll.