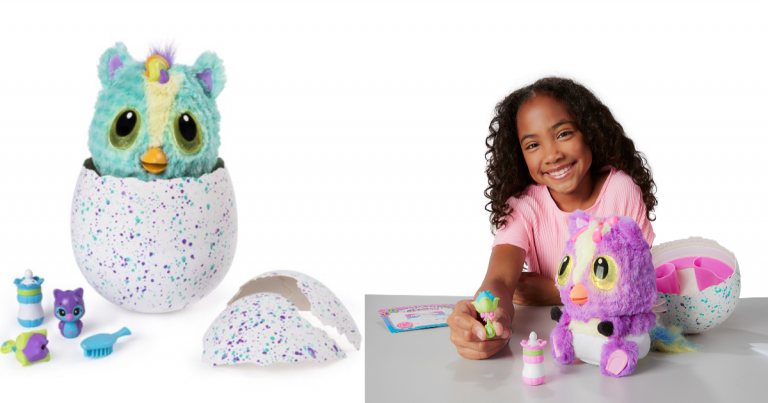 Each interactive HatchiBaby has big, light-up eyes, a moving beak & an adorable rainbow mane! They come with everything you need: 2 AA batteries, an official Hatchibirth certificate, 4 accessories, an instruction booklet & cheat sheet
HatchiBabies are magical plush creatures who hatch out of their speckled eggs right before your eyes! Will it be a boy or a girl? Check the secret message to find out! Then feed, burp, tickle & snuggle your HatchiBaby & see how they respond!
Teach your HatchiBaby to talk & play games like peek-a-boo. They come to life with color-changing eyes, moving beaks & rocking bodies! The more you play, the more responses youll unlock!
Shipping information: Choose free store pick-up. You may possible score $5 Kohl's cash when you choose pick-up. Shipping is free with a $50 purchase at Kohl's and $35 purchase at Walmart.
---
Making the most of your shopping this year? Don't forget to: 
Compare prices to Amazon (Amazon may have changed their price since we posted this!  They frequently change prices to match the major retailers)