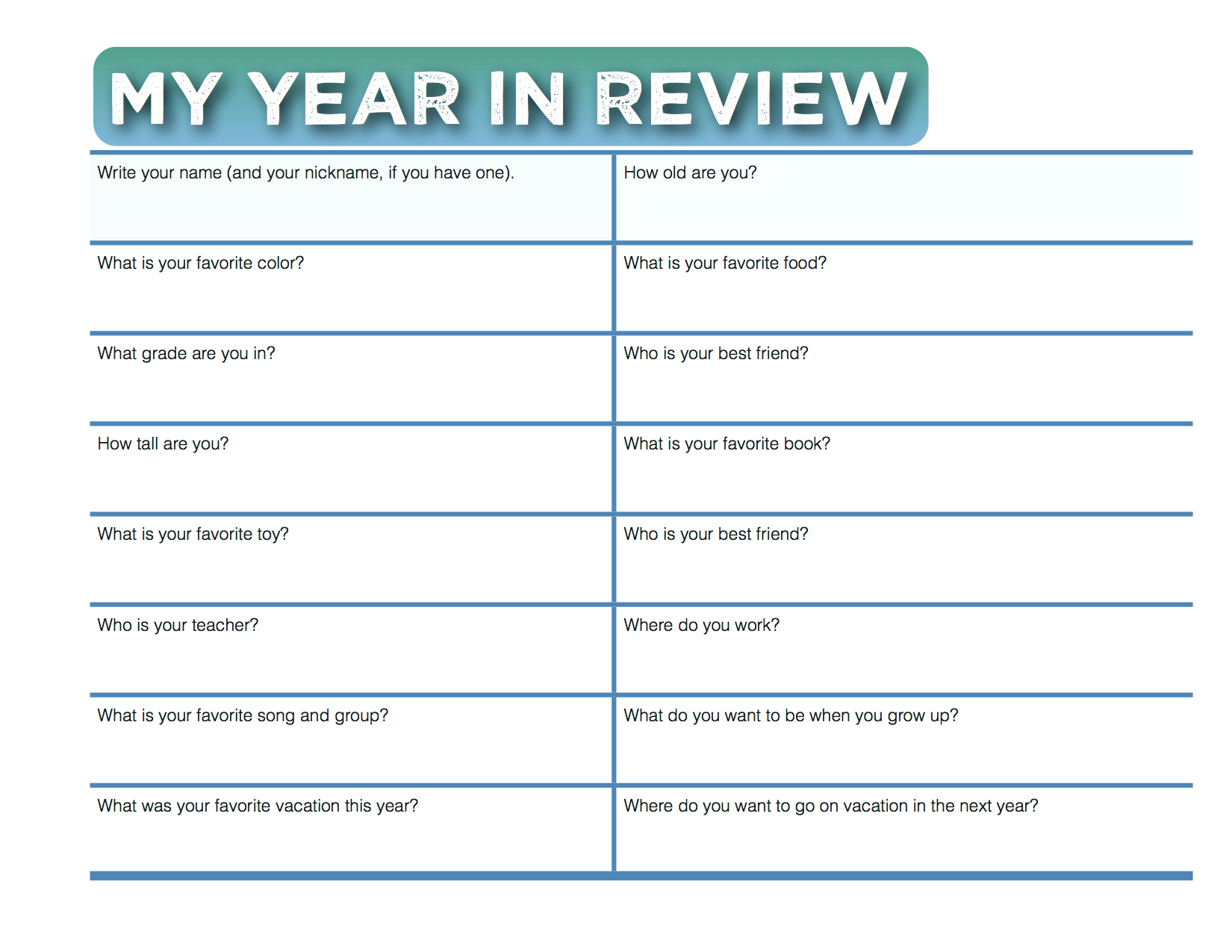 Earlier I posted 5 Fun Free things to do for New Years, but I didn't give you the link to the 2012 printable sheet. Sorry!! HERE is the 2014 version if you want 2 pages of questions, you will need the #2 page HERE. 
 START A TRADITION:
I am really excited to share with you all a tradition that we do as a family! Each New Years Eve we are sitting down together as a family and filling out a "Year in Review" sheet. You can download mine for FREE HERE and HERE for the 2 page version. 
This is what we are doing: Having some fun snacks and drinks, handing out a copy of the "Review" to each member of the family, then filling them out together and reading them out loud! I have all the little kids write their own if they can, I love to see their handwriting and how it changes over the years. As we do this EVERY New Years, the very same sheets it is fun to see the changes! They are such a memory to keep and look back on each year! Get your FREE sheets HERE and page #2 HERE.
This year we will have 2 past years worth to pull out and look at. My kids LOVE this! Even the big ones love to see what they wrote even a year ago. Paul and I fill them out as well and although they don't change much, I still like to remember what our goals were!
* You can also make your own if you want specific questions!