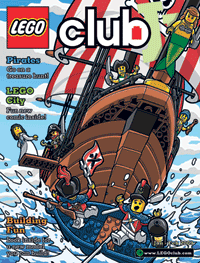 You can pick up a free subscription to Lego Club Magazine!
If you have a BOY or GIRL you can sign them up for 2 years of FREE Lego magazine! They even send the subscription based on your child's age, so younger kids get a magazine with stuff that's age appropriate and the bigger kids get something that focuses more on the sets built for them!
To sign your child up and receive your free LEGO Magazine go HERE.