Happy Columbus Day!
There is the CUTEST *FREE* Columbus Day mini Pack that you can download and print for free today! I printed it last week for the preschool to have and it is darling!
If I was doing it for home use, I would scroll through and pick out the pages I wanted most as it is probably 60 pages in all for the entire thing.
A mini pack covers all aspects of teaching kids about Christopher Columbus. Math, reading, matching, etc. It is basic for little kids, but my bigger kids thought it was fun also!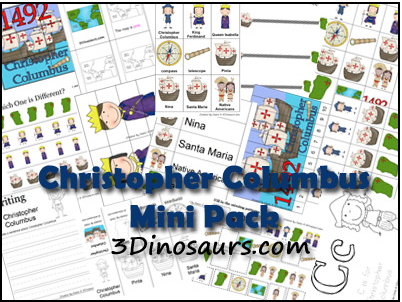 It is totally free, no strings attached. Print off a few pages and entertain the kids today if you have school off, or have some fun stuff for them to do after school this week!