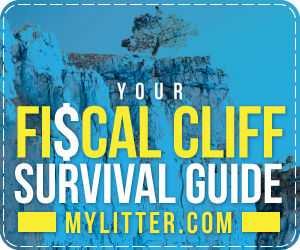 Learning to say "no" can be a really hard thing to do. As Moms (and Dads) we often overextend ourselves with friends and work by not telling people no, and on the surface happily saying "yes" to extra work, errands and more. We hear all the time to learn to say "no" and not get taken advantage of, that our time is precious, and to not overextend ourselves.
What about learning to say "no" when finances are involved? Especially with our children, and ourselves. The very people we don't want to tell "no" to.
I love my children dearly and want them to have the things that they need and of course the things that they don't need, but really want. They are good kids, and as far as I am concerned, they are pretty great people. But, they have too much stuff.
When I was a kid, I didn't dare ask for toys and things for no reason. It had to be around my birthday time or Christmas. Maybe my parents remember differently, but I knew I wasn't getting anything until there is a reason. I didn't have designer clothes or even clothes from a store in the mall, they were clothing from either Walmart, Kmart or Target if I was lucky. At Christmas, I would search for the gift from my Grandmother because I knew it was clothing from a department store, was probably a name brand and had matching pants or jewelry. It wasn't that my parents didn't have money to spend on us, they just were really good at saying "no". Plus, I didn't need any of it.
Candy and treats are another area that I am starting to say "no" to. We didn't get treats at school and we especially didn't get the bags of candy that my kids do now from school, stores and friends. After sporting events that we played in we got orange slices and a bottle of water. Not the Capri Suns and full size snacks we see now, and recently one kid came home with a paper gift bag full of snack packs and candy. I thought someone had a party, no it was the snack a Mom had brought for after the game. I could not imagine what that must have cost!
Saying "no" to my kids is hard. I WANT them to have stuff and be happy. But "stuff" doesn't make them happy, it makes them want more stuff, and think that they should just get more stuff all the time. Plus, it is more to clean up and wash, and I hate yelling at kids to clean up!

Recently one of my kids texted me when I was on my way home from a meeting. She was able to text me because she had an iTouch, granted something she got for Christmas, but still she is only 11. *I* don't have an iTouch! She wanted me to stop and pick up a pair of white sweat plants that she could wear to school the next day because all her friends were going to match. I was already going to Walmart and so in the store I found the pants they were *only* $6 and as I stood there I thought to myself,  I need to say "no." I knew she wanted to match badly, and as a Mom I hate to see my kids unhappy, but by not saying "NO" even to the little things I was feeding this spending monster we were creating in our kids.
I could ramble on and on about the things our children are not learning now days that they should be. By buying them EVERY little thing they ask for all the time, we are creating kids who are going to be financial messes when they get older. As young adults they can easily spend themselves into bankruptcy thinking they need every pair of white sweatpants or shoes that comes along.
Saying "no" to our kids doesn't mean and isn't showing them that we don't have the money or can't afford something. It means that we are trying to teach them something. I have stopped saying "I don't have the money for that"  and have started saying, "you don't need that" or explaining that I am choosing to spend money on other things, OR SAVE my money because in 5 minutes they will have forgotten all about it.

As much as we love our kids, we are not doing them any favors by not telling them no, even on the little things. I think that we are getting nickled and dimed to death buying things we don't need.
This is written for ME. I am learning everyday and realizing some mistakes I have made along the way. Hopefully you can take something from it, and maybe this applies to your family as well.
As part of our families Fiscal Cliff Survival Guide, my husband and I are saying "no" to our kids MUCH more. It doesn't mean that we don't love them, we are trying to make them more responsible financially and SAVE money on the little things that add up!