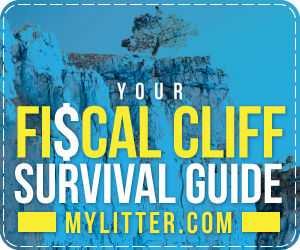 You hear from me all the time, I love being able to offer information and personal experiences from other people. I was impressed with this article that Anna from Dollar Store Deals wrote and it really hit home with me.
From Anna: I am guessing that if you read this site, you already coupon and I am just preaching to the choir. What I was thinking about last night was how lucky I was to have someone teach me how to coupon. At the time, it wasn't what I thought was a necessity. If I needed deodorant, I went out and bought one. When that was gone, I stole my husbands for a day or so and then bought another one. My life has changed since then 
 Now when I am out of deodorant I go to the bathroom cupboard and pull out our box of deodorant and grab a new one.
A couple years ago when I started to coupon, it was mostly because I just liked to hang out with my sister and we ended up shopping together a lot. I couldn't help but start to coupon. My husband and I were both working, we weren't making tons of money but we weren't hurting either. I couponed for a hobby and because I loved the rush of getting a phenomenal deal. My first coupon trip was to Kroger. My husband thought using coupons was silly so when I walked out the door he said, "Don't spend more than $50." When the total got to $271, I started freaking out just a little bit. After some help from my sister and some coupons, my total ended up being $70. I was freaking out I was so excited. It was the biggest rush getting so much food for a fraction of the original price! Another trip I bought $50 in cereal but only paid $15. It was awesome.
We have been in school since August 2011. That meant we both quit jobs and are now living on what we had in savings and student loans. That doesn't leave a huge budget for other things, and I am so grateful that we couponed when we didn't "need" to. I also lucky that someone taught me how to do it right. Since we have lived in Lubbock, I have not had to buy the following items:
Shampoo/Conditioner
Hair Spray
Hair Gel
Toothpaste
Toothbrushes
Laundry Soap
Fabric Softener
Dish Soap
Dishwasher detergent
Shaving Razors
Hand Soap
Body Wash
Face Soap (but I am almost out so I probably will need to soon)
Make Up (I have added a couple things here and there but I have SO much that I haven't even OPENED yet that I don't "need" any!)
Deodorant
Bar Soap
Canned Veggies
Tampons (except recently at Dollar General to make sure the coupon worked)
Pads/Liners (except for one time about a year ago)
We literally have not bought any of those items in over a year. Sometimes that amazes me when I think about that. We couponed enough before school that we had over a years supply of those items. I have heard a few people who say, "There are never coupons for anything I need." And that attitude amazes me, because I know they're washing their hands and their clothes… and there are coupons for those things.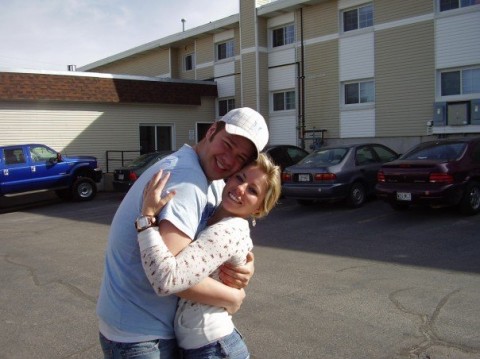 Even if you chose not to coupon for food, the list above are basic necessities that you have to buy anyway! I think every family should have some sort of "back up" for emergencies. I can think of times in my life when store shelves have been cleared, hurricanes, blizzards, water contamination, explosions in the gulf, and loss of jobs. Those kind of problems are unexpected and that is why you should have something to help you through those times.
You already know this. I am guessing you already have a good stock pile. But do your neighbors? Do your friends? Can you help teach those around you the importance of having even a small stock pile? We can't predict the future, but we can prepare for it.
You can read more articles in the Fiscal Cliff Series HERE.