Disclosure: Post sponsored by Mirum Shopper but all opinions are my own.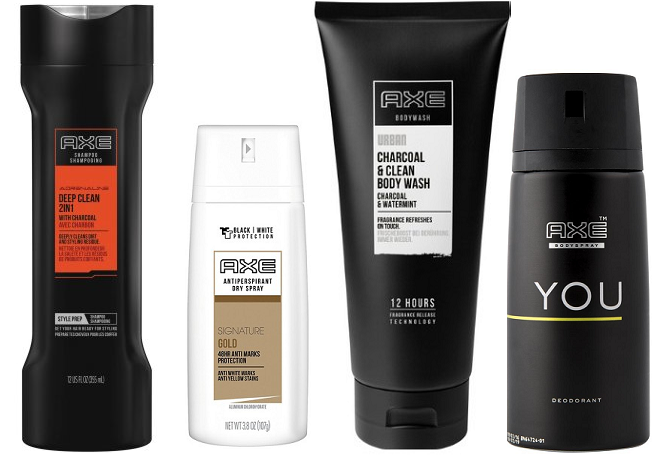 Although we may like to hope and think that when we're buying the guys smell good shower and bath stuff that they'll like them, sadly this is not the case in our house. So when AXE and H-E-B teamed up to show us the new #FINDYOURAXE campaign we wanted to show all our Texan guys just how it works and WHY it's so awesome.
Here at our house I can't tell you how many times the guys have just grabbed the AXE Body Sprays and sprayed it on the way out the door or lemme tell you how handy it's come on a road trip!! Close quarters call for a quick spray every now and then after a 8 hour road trip for sure!
Here's how to Find Your AXE at H-E-B
Scroll down the page and watch the videos
Scroll through the available products and see what's available in your new favorite guy scent
Make your list and Go to your nearest H-E-B Location
Use the $5/$15 H-E-B Digital Coupon NOW(ends 3/22) (or check the shelf for the paper coupon available 3/1-3/14)
Stock up on your favorites (Items start at just $3.97!)
Leave a comment below and let us know which products you've tried or want to try (even tell us the ones that your guy picked from the videos)