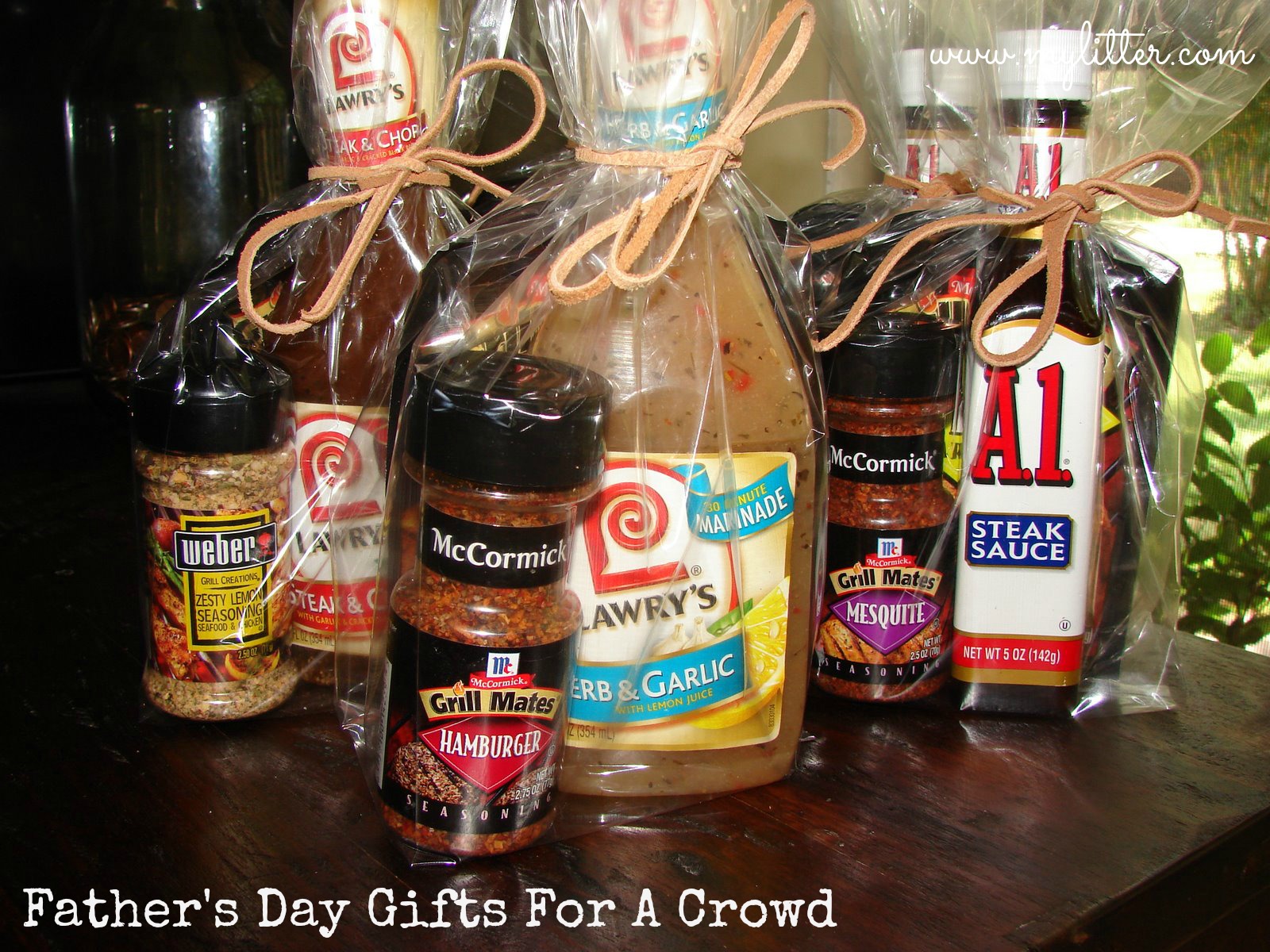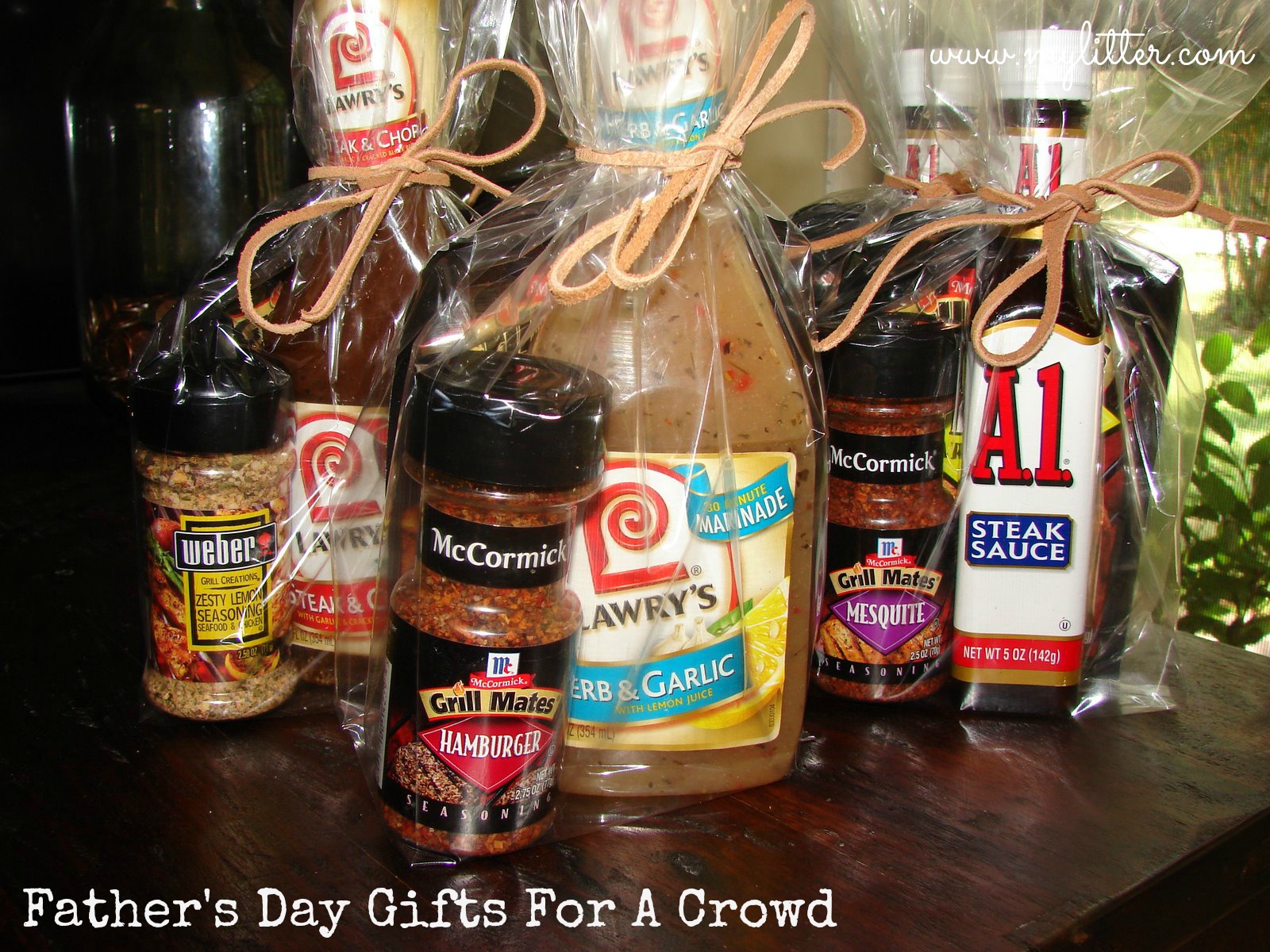 As we were running out the door to church last year on Father's Day I realized that I should probably be taking a Father's Day gift to all the men at church who are important to our family, Sunday school teacher's, home teachers, Bishop, etc.
I grabbed a few things out of my 'stock pile', put them in a clear gift bag and decided ribbon wasn't going to cut it for men! Tucker had some leather left over from a scout project so I used that to tie them together. I thought they turned out really cool looking.
Hopefully it's not too tacky to tell you they cost me almost nothing! Hey, the time it takes me to shop and cut coupons is worth something. The packet of marinade was almost free at Kroger, the grilling spice was $.50 and the A-1 was .08 cents with the $2.00 off coupon that came out a few weeks prior. The Lawry's bottle was $.79 cents with coupons combined with a  store sale.
They were a fun Father's Day gift for a crowd when you don't have a big budget and have a lot of gifts to give!