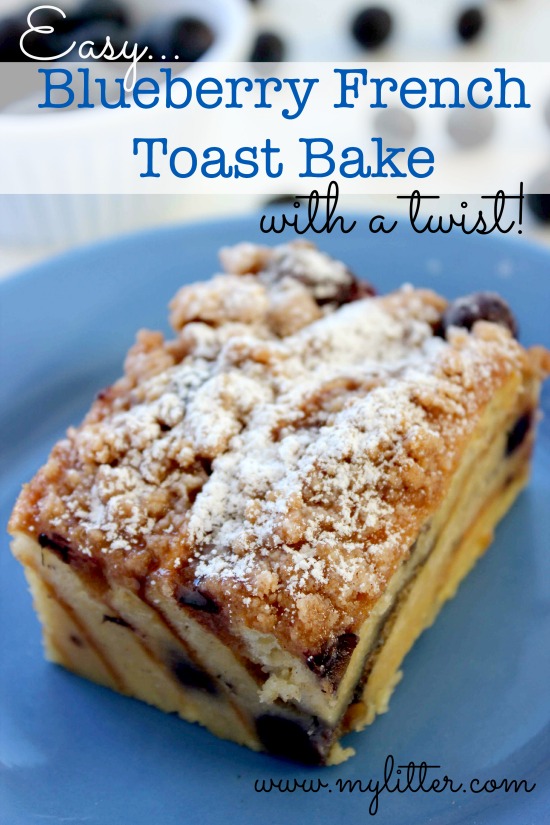 If you are looking for an Easy Blueberry French Toast Casserole dish to make overnight this is a winner. You know how much I love frozen pancakes and that is the special twist to this meal.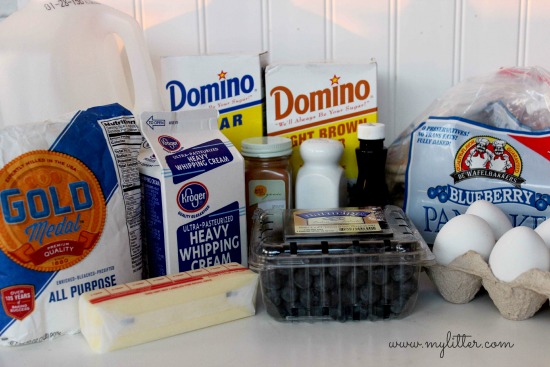 You can find the DeWafelbakkers frozen pancakes in the freezer section in almost any grocery store. Around here they are in Kroger, Randalls, and Walmart. OR, if you happen to have a bunch of leftover pancakes from breakfast make this dish for the next day!
Take your pancakes when they have thawed out a bit, and cut them in half, layer them in a casserole dish
.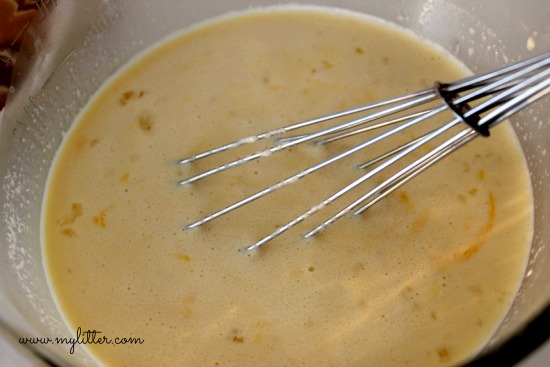 Beat together your eggs, milk, cream, sugar and vanilla. This is a good job for the kids. Pour this mixture over the pancakes, making sure the pancakes are completely coated in the egg mixture.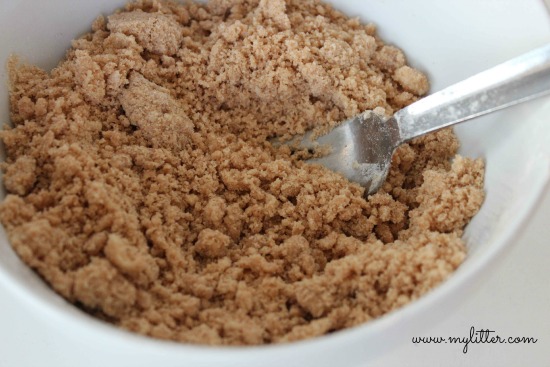 Now you need to make the delicious crunchy topping…  just flour, sugar and cinnamon & sugar. Then cut the soft butter in with a fork.
Sprinkle the blueberries over the top and add the crumbled topping mixture over the blueberries.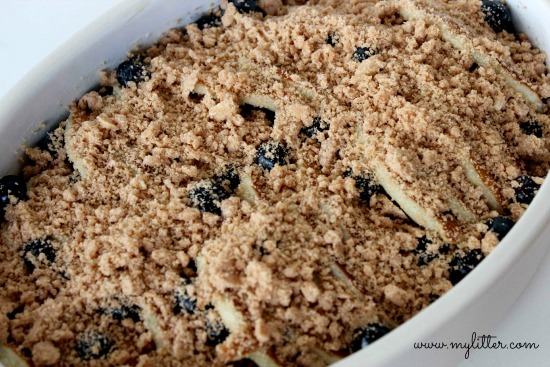 Refrigerate overnight and bake at 350 for 1 hour. Blueberry syrup would be awesome on this!

Easy Blueberry Baked French Toast
Author:
Tiffany Ivanovsky
Ingredients
18 Frozen Blueberry Pancakes, thawed
5 Eggs
1 cup Milk
¾ cup Heavy Cream
½ cup Sugar
1 tbsp Vanilla
¾ cup Blueberries
½ cup Flour
¼ cup Brown Sugar
½ tsp Cinnamon
¼ tsp Salt
¼ cup Butter, cold and cut into cubes
Instructions
Grease a 9x13-inch baking dish with butter.
Cut pancakes in half and layer in baking dish cut side down.
Distribute half of the blueberries in with the pancakes as you put them in place.
Whisk together eggs, milk, cream, sugar and vanilla.
Pour mixture over the pancakes (insure all get wet).
Spread the remaining blueberries over the top of pancakes.
Combine the flour, sugar, cinnamon and salt.
Cut the butter into the other ingredients with a fork to make a course crumble topping.
Sprinkle over the pancakes.
Allow to soak in the fridge for at least 2 hours.
Preheat oven to 350.
Bake for about 1 hour, until browned and center is set up.
Allow to cool for 15 minutes.
Dust with powdered sugar before serving.
More Tasty Recipes:
Blueberry Cheesecake Ice Cream