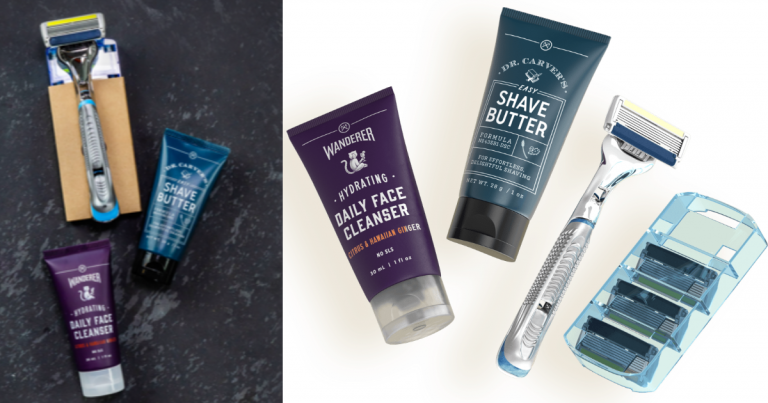 Get to know your new routine with Starter Set sizes.
 Razor Cartridges (4 pk)
 Razor Handle (1 ct)
 Shave Butter (1 oz)
 Daily Face Cleanser (1 oz)
My husband and I have been using Dollar Shave Club for years now, and when our teens started shaving they loved it too. The price is hard to beat and the razors are top notch.   Compared to the crazy high cost of a good razor and refills, Dollar Shave Club is a no-brainer.
Speaking as a woman, I love that they give me a super smooth close shave without all the extra padding around the blades that a lot of girly razors come with.
I'd love to hear if you have tried Dollar Shave Club and what you think about it! And if you haven't make sure you hurry over here to sign up for this awesome bargain.
IMPORTANT: After signing up for the Dollar Shave Club Starter Box, you will receive a Restock Box 2 weeks later that contains full size versions of the products you've been trying.  If you don't want to receive the full size box (and full size price!) you can absolutely cancel immediately after your Starter Kit arrives!