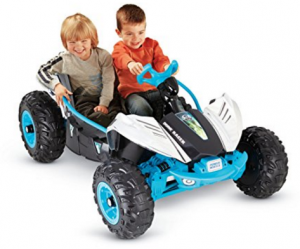 If you've been on the lookout for a great deal on Power Wheels vehicles – this is even better than Black Friday!
Snag the Power Wheels Dune Buggy for $100 OFF right now!
Monster Traction™ system drives on hard surfaces, wet grass, and rough terrain

Drives 2.5 and 5 mph (4 and 8 km/h) max. forward, 2.5 mph (4 km/h) max. reverse

Flashy "chrome" accents, Metal sidebars for hand support

Comfortable bucket seats, Storage area under the hood

Power-Lock Brake System, Includes 12-volt battery and charger, Seats 2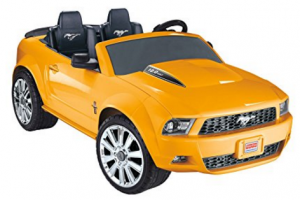 You can also get a good discount on this Amazon Exclusive Power Wheels Mustang!
And check out LOTS of other Kids Prime Day Deals that are going fast!
Want the most of your Shopping this year?