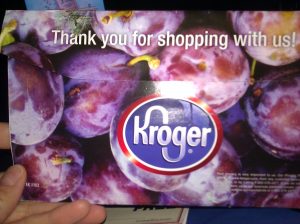 Did you check your mail today? I did and got my Kroger coupons, whoo hooo! To get these coupons you need to have a Kroger card. If you have a card and are not getting your Kroger coupons, you need to call the Kroger customer service number and "update" your mailing address. When we had a chance to talk to "the guy" who is in charge of these, that is what he said to do. (1-888-553-3003).
I was thrilled with my free pack of water until Samantha sent me this picture of hers: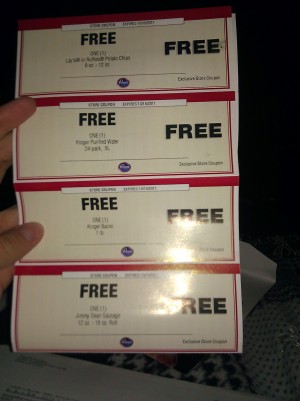 Samantha hit the jackpot! I have never seen anyone get so many free items! Yay for her! Plus, there was another full page of coupons. I am sure it is because Samantha is seriously so cute, but I am a little sad she didn't have anything funky done to her nails in this picture 🙂
Check your mail to see what you got!
If you didn't get anything, update your email and mailing address.