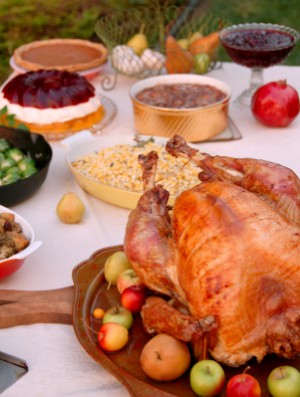 Walmart has rolled the price of their turkey's back to 60c/lb for Honey Suckle White and 40c/lb for an off brand Grade A turkey. The cheapest I have ever seen turkey is 59c lb!

But that's not all! Walmart's new prices will enable you to get

A turkey dinner for eight for as low as $20!

Beginning now, select Grade A turkeys are available for 40 cents per pound at Walmart. These gobblers are part of Walmart's $20 Thanksgiving feastwhich guarantees family favorites will be on the dinner table this holiday season.

Walmart's $20 Thanksgiving feast includes:

One 12-pound Grade A turkey
Three 11 to 15.5-ounce cans Green Giant vegetables
Two 14-ounce cans Ocean Spray cranberry sauce
Three 6-ounce boxes of Stove Top stuffing
One 5-pound bag of red potatoes
One 12-count package of Sara Lee dinner rolls
One 22-ounce pumpkin roll cake

All for just $20!

You can read the press release here. Thanks Couponing to Disney!