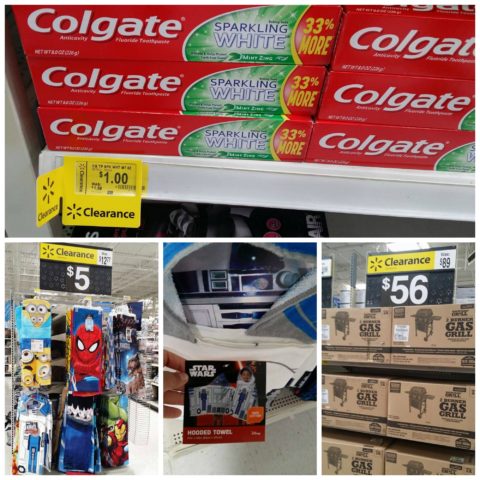 Make sure to stop by Walmart this weekend!  If you have littles look for the hooded towels.  Our store had them for ONLY $5!  You can betcha your coupon binder I grabbed a few for gifts!
There are also the large sized Colgates Toothpaste on sale for $1 and a Gas Grill for ONLY $56!
Summer is barely starting but their whole store has summer on sale and clearance.  Always remember each store may vary but at these prices it's totally worth a shot to stop by.