Can you believe it? Another Christmas toy list! This time it's the Target Hot Holiday Toy List 2014 and you can see the full list HERE. There are some very similar items to the ToysRUs Hot Holiday Toys List 2014 that I posted earlier. Here are some of the things I'm picking as top sellers from the Target list this year:
For girls are these any surprise? Anna and Elsa items have not been easy to find this year period, so My Size ones! And Lego Friends + Treehouse = so much fun!
I put this as a pick in the ToysRUs post too. It's available for preorder now HERE.
And for boys, what's better than Dinos and racing along on a scooter?
See more Target Hot Holiday Toy List 2014 HERE.
~~~~~
Want more Hot Christmas Deals for 2014? Join the Christmas Deals 2014 Facebook Group!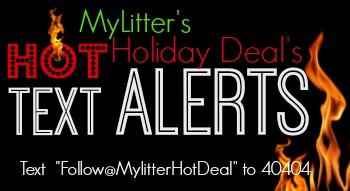 ~~~~~See Black Friday Ad Deals 2014 as they become available~~~~~