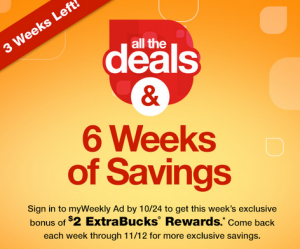 CVS Shoppers, check your emails for a free $2.00 ECB just for logging into your myWeekly Ad account! Pair this with an ECB deal and more coupons to get Halloween Candy as low as $0.56 per bag! Hurry because you only have today and tomorrow to get this deal!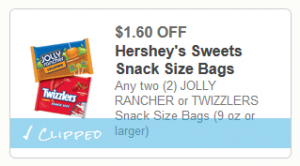 Here's your Scenario:
Buy 4 Twizzlerz Snack Size $3.00each
Buy 1 Hershey's Snack Size Candy $3.00
Use $2/$12 Halloween Candy CVS Store Coupon (Check accounts)
Use $2.00 ECB from Emails
Use (2) $1.60/2 Twizzlers Snack Size coupon
Receive $5.00 ECB for $15 Purchase
Total: $0.56 each!