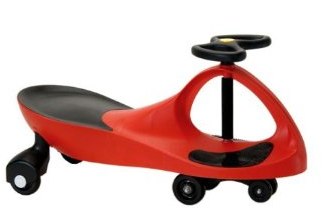 Amazon has the Plasma Cars marked down today to only $41.99 with free shipping (was $65). I can't tell you how much fun these cars are. If your kids have not tried them they are a BLAST! Plus the nice thing is that get some really good exercise! Thanks PinkCouponCafe.
No gears , batteries or pedals. Just steer and away you go.
Multiple award winner
Great Exercise inside or outdoors.
Sleek, innovative design
The PlasmaCar is meant to be used on a smooth, flat, hard surface and will not function properly on carpet, grass, gravel, sand or any surface with "give".
Go HERE to take a look!