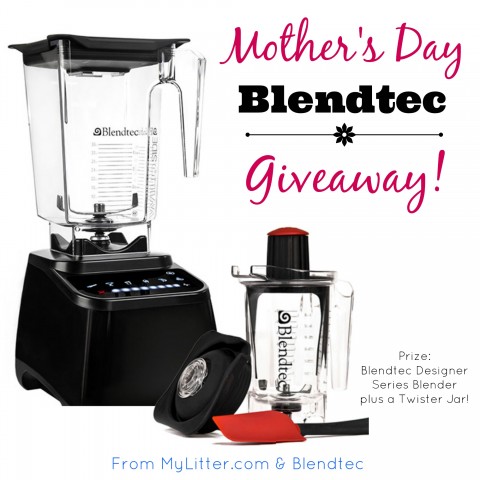 I am so excited this week to be able to giveaway a Blendtec Blender to one MyLitter reader! As you know, we use a blender in our home EVERY single day of the week, a few times a day! Between breakfast smoothies, protein shakes for lunch, snacks in the afternoon, and dessert at night, a bender is a MUST have!
Not any blender will do… One that can handle ice, veggies and frozen fruit, is the only way to go!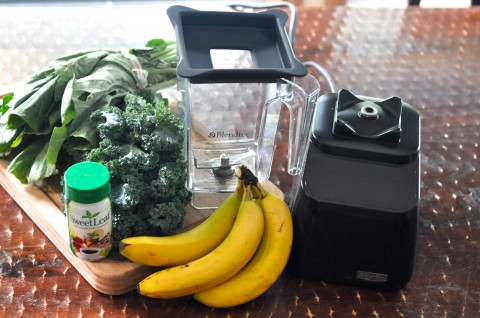 Every morning I have a green smoothie for breakfast. When I first started a few years ago with smoothies in the morning I had a lot more fruit and sweet stuff. The more I am trying to eat healthier, the greener I get with my breakfast! 🙂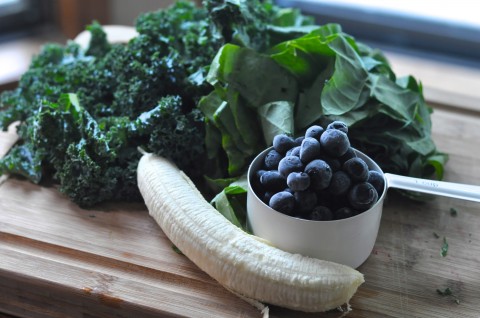 I am currently doing kale, collards, spinach, banana and frozen fruit. Plus, I add a little Stevia for sweetness and water. It will make enough for the day.
I add about 1 1/2 cups water, then a handful of each leafy green item I am putting in. I mix that up for about 30 seconds then add the fruit and Stevia.
Yep. It is green! This packs a BIG punch. You are going to pretty much get all your servings of veggies in a day, plus it fills you up with all the fiber and helps clean you out. If you are hungry after drinking a smoothie, consider adding protein powder with yours.
You can also use almond milk or coconut milk instead of water.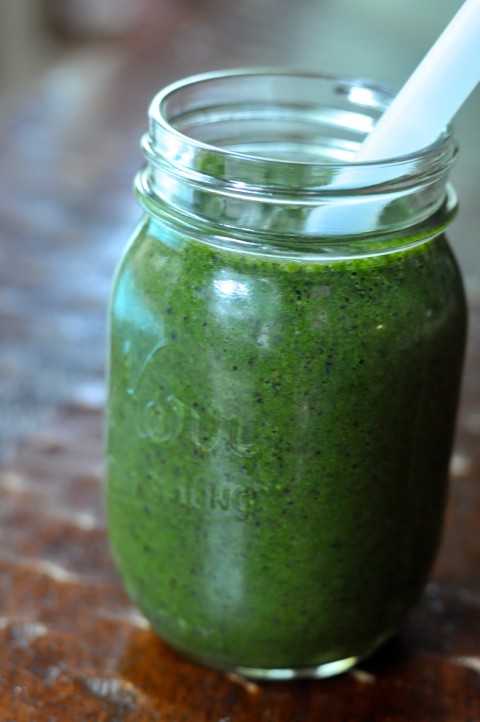 :: Enter to win the Blendtec Designer Series Blender plus a Twister Jar by using the voting widget below (may not work in Internet Explorer.) To enter, click the "+1? button then click "Enter" by 11:59pm central time on Friday, May 9th. Gain an additional entry by Liking Blendtec on Facebook. Good luck! ::
:: Heads up :: It may take up to a minute for the voting widget to load. The winner will be chosen randomly via Random.org and will be contacted directly via email.::
If you are interested in a great deal on a Blendtec, check out this deal!
Blendtec is offering the Black Friday sale again today with a Recertified Blendtec Classic with a Wildside Jar for $279.95 with free shipping. This machine is normally $454.95. This is also the LOWEST price I have seen ever on these!
Go HERE to get yours in White, Red, or Black!