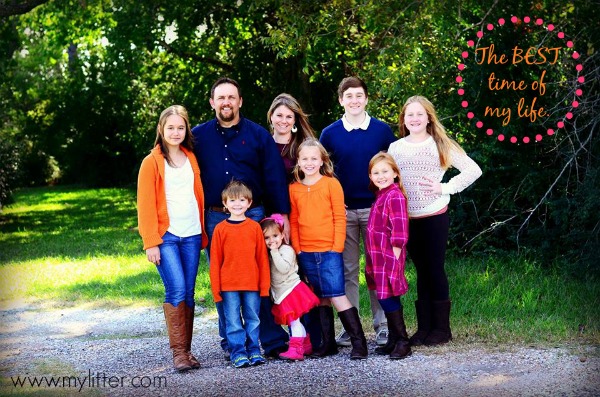 People often ask my husband and I if we had planned on having a large family. The answer is "no" we actually never even talked about it. Most of my friends and their husbands had discussed in great detail the number of children they were having or planning on having and I honestly have to say we never even thought about it. We just had one, and loved him so much two seemed natural. Then I had a boy and girl and was often told, "perfect, a boy and girl, you can be done!" Then we had the third and she was easier, the fourth, fifth and sixth were not a big deal. Four for us was the magical number, it just gets easier from there, or actually just doesn't really make a difference. Then we had bookends with the boys and thought we were done. A short time later we found out we were wrong, and along came our 5th girl! Now it all felt complete.
What a joy and blessing Motherhood has been to me. There have been some really, really, very difficult  times where just getting dressed that day was an accomplishment. But there have been so many more days that I wished would go on forever. There have been days where I yelled way too much, days where I have had to spank a child so they would realize I was serious, that they were in danger and to never, ever, do that again. Sometimes the days just seems to stream together of doing all the same thing every day over and over.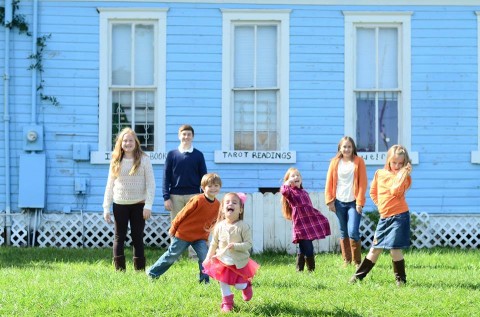 If I had a magic wand or 3 wishes from a magic lamp, I would wish this time in my life would never end. My kids are all the best ages right now. They are all still at home. I don't have a baby! Everyone is potty trained, and can talk to me in (almost) complete sentences. Six out of the seven can bathe and shower themselves and 3 of them do their own laundry. For a little while still I don't have anyone driving, which means I don't have to worry every time they leave on their own. Christmas was AWESOME! I have littles that lay awake so excited for Santa, and bigger ones who make it fun for them. Weekends and after school are my favorite time. They are all home (well sometimes!) and we play basketball on the driveway and eat Blue Bell standing in the kitchen. I love the way the kids interact with each other. Sometimes it is not nice, and we have to get after them, but when it is good, it is really good.
That doesn't mean that everything is perfect. My littlest has a double ear infection and my husband and I were both up all night with her. I have one in braces and two that are supposed to get theirs this year. I am worried how I am going to pay for that?! A few are in trouble because their grades are  to what we think they should be and so I am sure they hate us right now for taking away privileges. And currently my husband is yelling at a child who he has told to load the dishwasher 4 times already today. But I can honestly say, I have never been so happy, this is the BEST time in my life.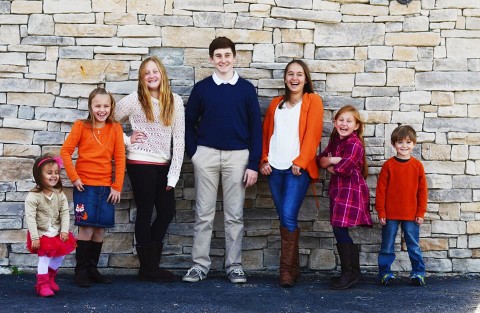 How long will this last? Will I feel this way when they are even a little older? Every age has brought on more challenges, and experiences I never imagined we would have to tackle. Moms of kids older than 16, does it just get better? Am I at the best right now? Or is it ever changing, a different kind of best?
Moms of little kids, hang in there, I was there not that long ago. It gets better and better, then you wish you could start again with all the knowledge you are gaining now! You will love to see the people those kids are becoming, they are pretty cool. I am glad my husband and I never discussed how many kids we were having. I am grateful for my "large" family and the things both little and big that they teach me each day. I pray that things just get better and better because I just can't imagine it getting better than it is now!