For the next hour you can score a sweet deal on 4 bags of Reeses Peanut Butter Eggs  At Walmart, they are priced at $3.48 a bag, so this is a great deal!
*Remember that the price on Amazon can change at any time! This deal will end at 1:00 CST or until they are sold out.
What am I going to do with all those eggs? The ones that don't make it in Easter Baskets are going here…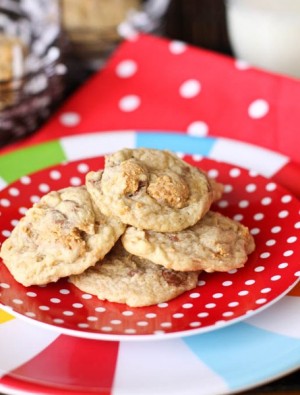 Reeses Peanut Butter Egg Cookies! Yes, there really is such a thing! Head over to Picky – Plate for the recipe!