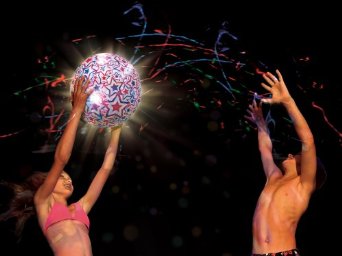 This looks pretty cool! A light – up beach ball that is impact activated for $5.28 with free super saver shipping or Amazon Prime.
* If you have a pool, check out the Underwater Light Show for $14 (was $49)
Impact-activated light-up beach ball
Ball flashes red, blue and green
Superbright LEDs included
Go HERE to take a look!