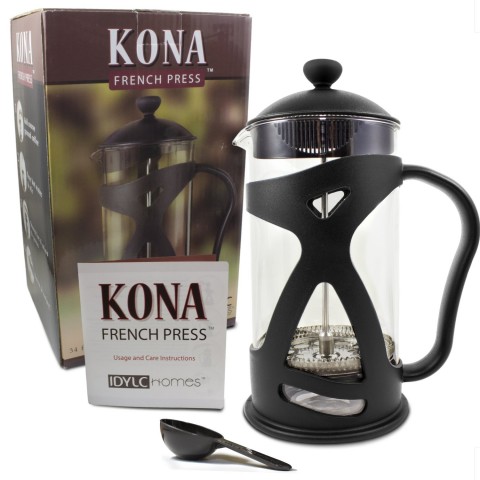 Oh wow!!!! Take a look at this! You can pick up a Kona French Press for only $17.50 (was $75) + free shipping with Amazon Prime or a $35 purchase. French presses are good for coffee, tea and other drinks!
When you checks out you need to use coupon code FRENCH50 to take the price from $35 to $17.50!!
Kona French Press serves up to 34 fl.oz of simply the purest way to extract any Tea Leaf or Coffee Bean's essential oils into a single glass carafe
A unique modern look with a protective design to minimize chips & cracks to our special borosilicate glass pot
Easy to clean & detachable 3-piece solid stainless steel infuser filter system with a rubber plunger knob is hand-wash friendly
Ergonomic handle designed for free flowing & effortless pouring to your mug
We stand by our coffee press maker & proud to offer a 100% RISK FREE GUARANTEE for 30 days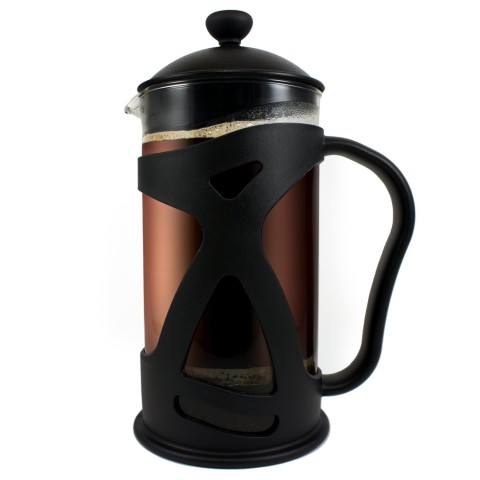 My brother who doesn't drink coffee uses a french press everyday to brew a drink called  Criobru I had some last weekend when I was with him and it was really good! It was a little like a weak chocolate drink.
Go HERE to take a look!