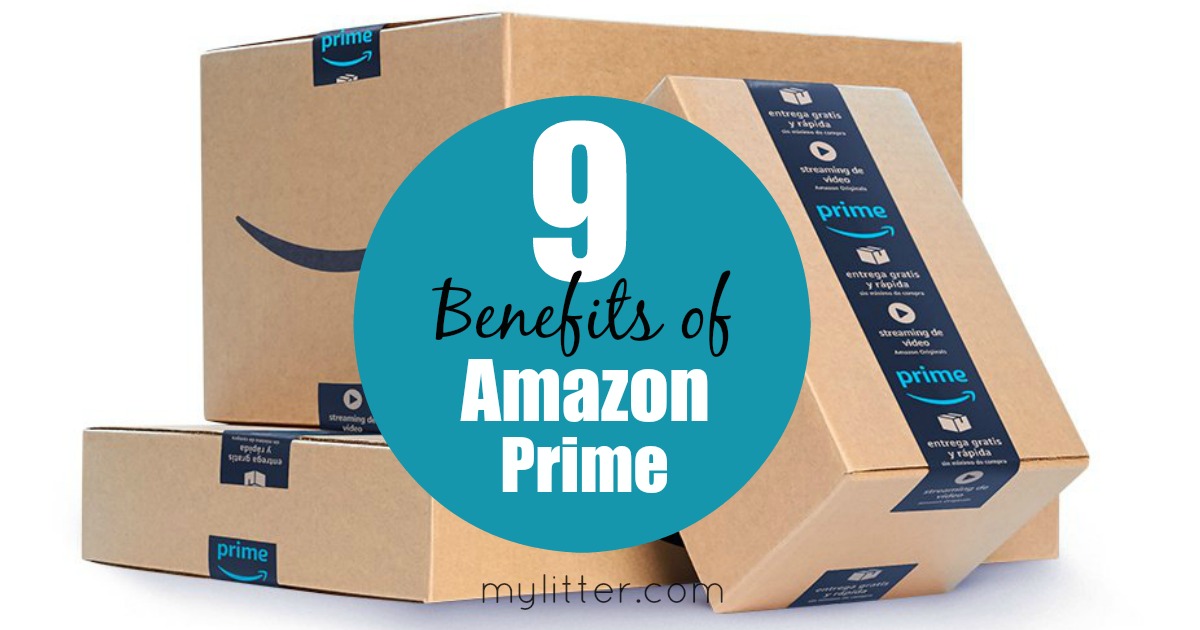 I have an Amazon Prime account and I LOVE it – mostly because I need Free 2-Day Shipping in my life.  But there are SO many more Amazon Prime benefits that make it worthwhile it to me!
Amazon Prime offers a lot of bang for their $99/year price – and just recently they unrolled a monthly payment plan ($10.99/month) so you can get the freedom of Prime without the 1-Year commitment.
Here's the lowdown if you're deciding if Amazon Prime is right for you: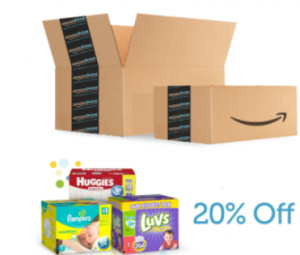 The Savings and Shipping Perks
FREE 2-Day Shipping
With FREE Two-Day Shipping from Amazon Prime, you get unlimited deliveries with no minimum order size, and with 20 million eligible items, the options are practically limitless.
Cheap 1-Day Shipping
Prime members can upgrade to 1-Day Shipping for as little as only $3.99!  If you're a procrastinator (ahem) you might find yourself breathing a huge sigh of relief due to this perk once in awhile…
Amazon Family
Prime Members get 20% OFF Diapers & Wipes when they create a child profile – Amazon Family is FREE for all Prime members.
Prime Pricing and Early Access to Lightning Deals
Select popular sale items are ONLY on sale if you're a Prime member – this can really save you some money!
And if you're competitive with those Lightning Deals – Prime is a MUST. Get 30 minutes early access to select Lightning Deals (this is awesome on Black Friday and around Christmas time!)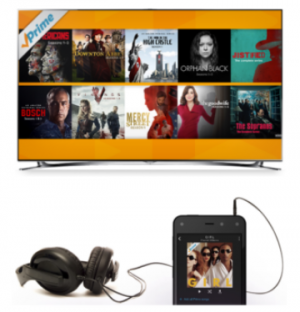 The Movies, Music, Books and Pic Perks
Movie & Video Streaming
Cutting cable and looking to supplement your Netflix or Hulu selection?  Prime members get instant access to thousands of movies and TV shows at no additional cost, including popular Amazon Original Series. Watch on your computer, Kindle, Fire TV or other compatible devices.
Music Streaming
Get unlimited access to tons of music – much like Spotify or Pandora services.
Kindle Library
While non-Prime members can read Amazon Kindle books – Prime members get access to the Kindle Owner's Lending Library, where over 800,000 books are ready to be checked out for free.  You get to borrow one a month – and keep it as long as you want.
Picture Storage
Store TONS of photos safely and securely in the Amazon Cloud Drive – and free up all that space on your computer to help it run fast again!
When you take into account the free shipping, the diaper savings, the entertainment package and special pricing perks – Amazon Prime makes sense for me.  What do you think?
If you want to take Amazon Prime for a spin without the commitment – Sign up for a FREE 30-Day Trial of the 
 Prime Membership here
.
 
Also check out our post Amazon Prime Pantry for Lazy People!
Want more out of your Prime Membership?
*Remember that Amazon prices change frequently, and without notice. Please verify price before ordering.