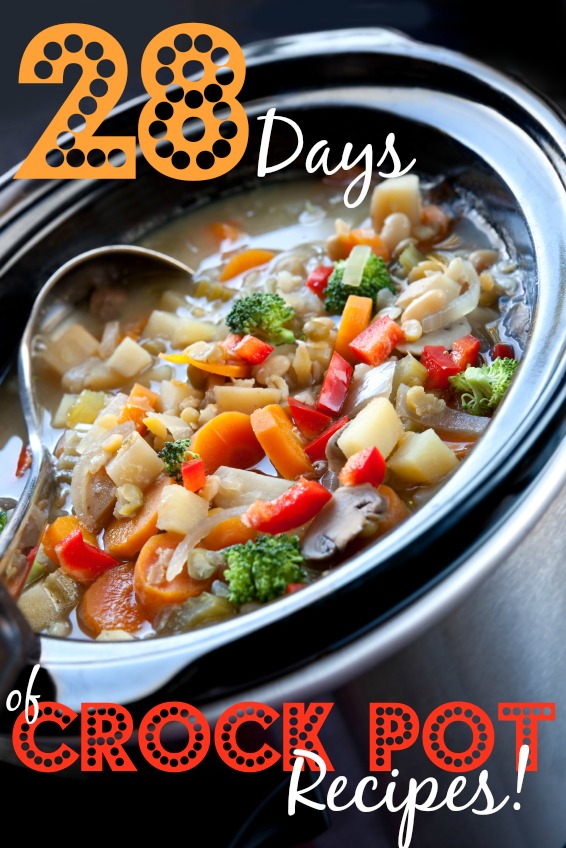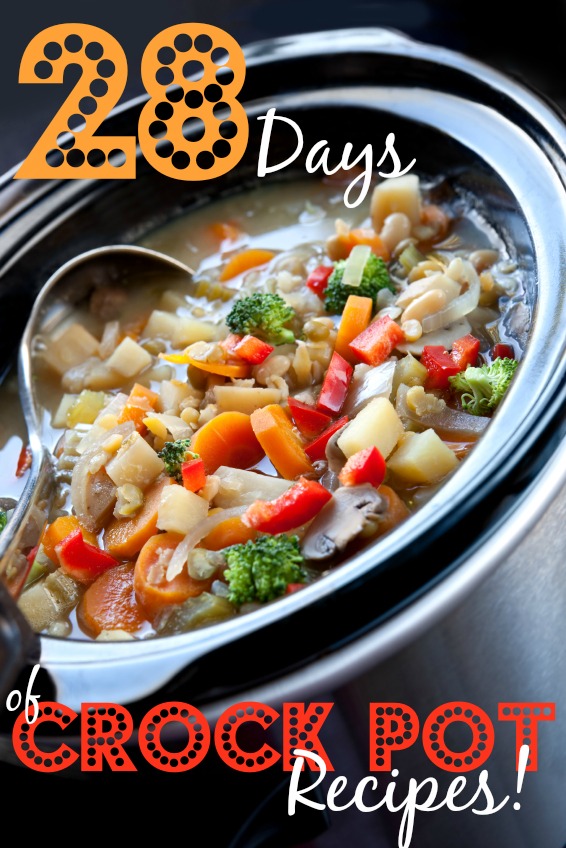 Welcome to 28 Days of Crock Pot Recipes! I love using my crock pot to have a easy, affordable and family meal together. There are so many delicious recipes that you can use in your crock pot and I would love to add a few more to my recipe box.
Please link up your favorite crock pot recipes each day of February! If you don't have a blog, please leave your recipe in the comments to share!
Directions:
At the bottom of this post, click on the blue button and add your information.
Use the URL of your post
The name, is the name of the recipe
PLEASE visit the recipes on this page!
Here is my favorite Crock Pot that I use: Programable and locking 6 Quart
The top 5 recipes from the last link up are:
Crockpot Ranch Porkchops – Stockpiling Moms
Crockpot Chicken Noodle Soup – Lynchburg Mamma
Slow cooker Dr. Pepper Pulled Pork – Eat This Up
Crock pot Chocolate Lava Cake – I am That Lady
Crock pot Steel Cut Oatmeal – Saving Dollars and Cents