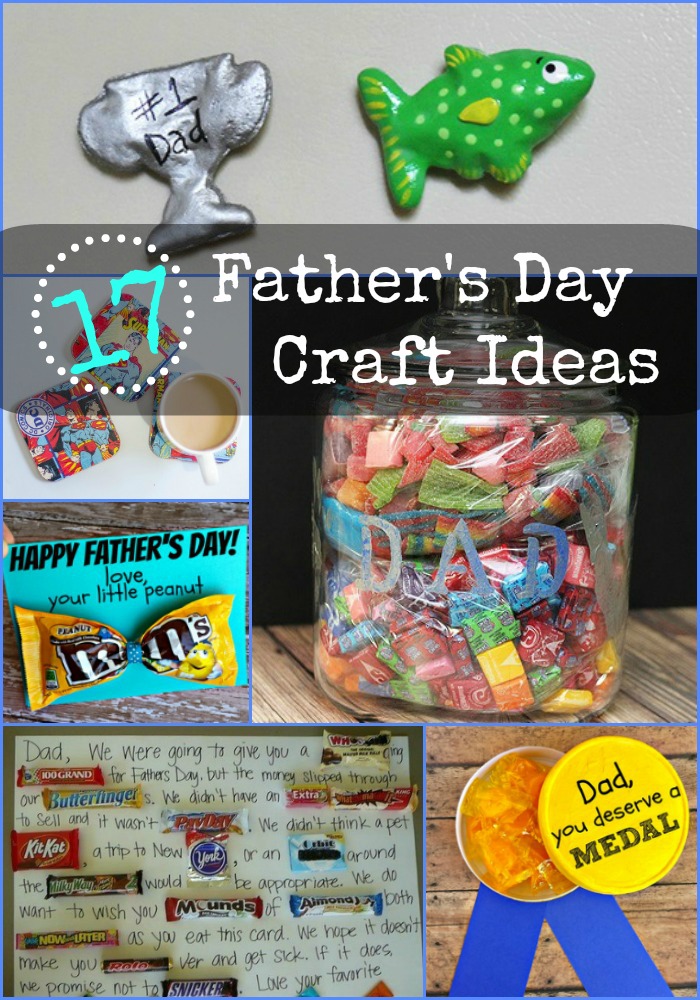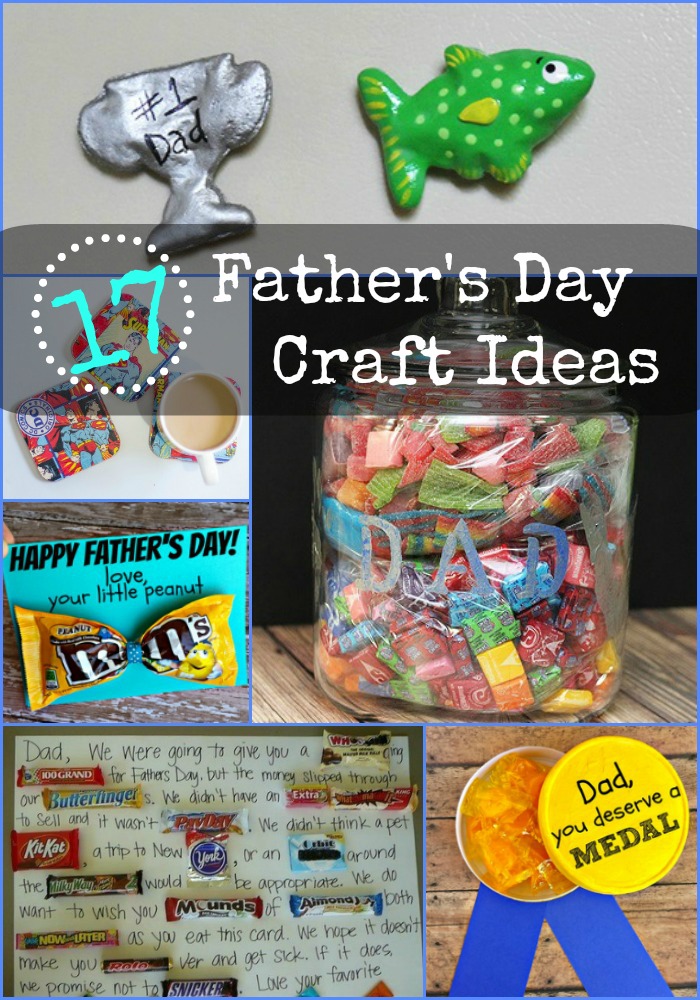 Father's Day is coming up soon and buying a gift doesn't have to cost a fortune. Can you imagine all the things you could make with supplies you had at home?
Some of these ideas wouldn't even need a trip to the store and can be made with items like flour and water, super cool right? Give Dad, Grandpa, Uncle, or even Great Grandpa a super unique and meaningful gift this year.
Here are seventeen cool DIY Father's Day Craft Ideas:
1. Father's Day Tie Can Pen Holder
2. Father's Day Hand Print Canvas
3. DIY Father's Day Candy Jar
4. Salt Dough Father's Day Magnets
5. DIY Father's Day Coupon Book
6. Father's Day Candy Bar Wrappers
7. DIY Super Hero Coasters
8. Gold Medal for Dad Gift
9. M&M Bow Toe Father's Day Card
10. You're My Super Hero Canvas Gift
11. Candy Poem Card for Dad
12. Candy Mason Jar Gift
13. Shrinky Dink Father's Day Craft
14. Father's Day Wooden Stick Roll Up Card
15. Dayy Ties Printable
16. Father's Day Sharpie Designed Mug
17. World's Best Day Trophy Craft
The majority of these gifts can be made for under $10 items in supplies at your local big box store or you could even try checking Dollar Tree as well.