Zaycon is back, and has opened their ground beef, buffalo wings, chicken tenders, Ham, and salmon event to many parts of the country! To see if your area is included, go HERE  login and click on "events".
There are a TON of cities that have events going on, don't assume that yours is excluded, CHECK AND SEE IF YOUR CITY IS INCLUDED! 
Check and make sure your city isn't spelled wrong. My city is under "The Woodlands" and "Woodlands" just FYI!
———————————————————————————————————–
I personally bought the Hams last time and LOVED them! They were amazing and I will be ordering again!
Our CarveMaster Old Fashioned Hams are fresh (not frozen) and each 22lb order contains two individually vacuum sealed hams per case.
Our Premium Pork Sausage Links come frozen and each order contains two 10lb boxes of 1oz links.
Fresh 93/7 Ground Beef~ $3.29 /lb.

Fresh, Premium, Fine Grind 93/7 Lean Ground Beef. No chemicals, additive or water added to meat during processing. Cattle are grass fed up to 700 pounds and supplemented with grain until processed.
Orders come in a 40-lb case with four 10-lb chubs per case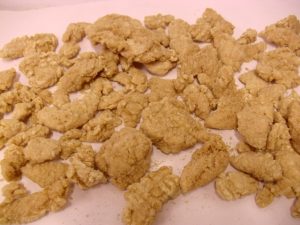 Tasty breaded chicken tenders for an easy meal the whole family will love – especially the kids $1.99/lb
• Made from the best cuts of boneless, skinless white meat
• Not formed or shaped
• Two 10lb cases per order
• Individually frozen
Zesty, mouthwatering chicken Buffalo Wings – great for snacks and parties! $2.99/lb
• Pre-cooked – just pop them in the oven (350F conventional/325F convection) for 12-15 minutes
• Consistent sizing
• Two 10lb cases per order
Delicious True COD fillets — the closest thing to a same-day catch as possible $5.49/lb.
• Caught in the icy cold waters of Alaska and flash frozen
• Each fillet is IQF (individually quick frozen) and packaged in a single 20-lb bag inside the case
• Sold by the case — 20 lbs in each case
• Case dimensions—19 in wide x 13 in deep x 8 in tall
** If you would like to split a case with someone. please leave a comment by clicking on the comment button. I know many people who want to split a case. Leave your first name, area you live in and how much you want.