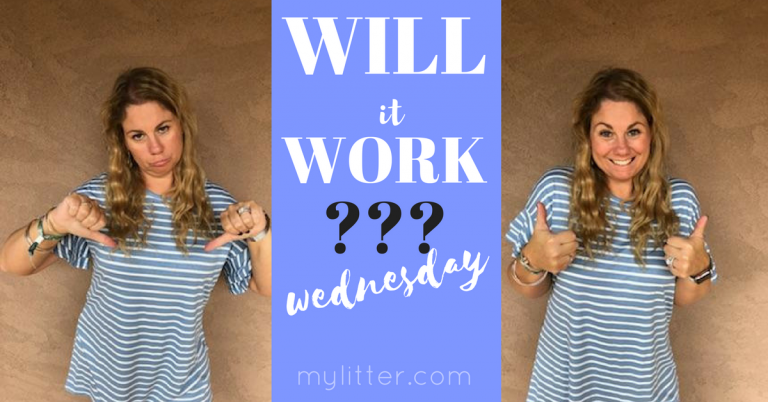 Each week on Will it Work Wednesday the MyLitter 'Try-It Team' is testing out a new product or lifehack to see if it really works!
This week Geri tested out Silicone Stretch Lids.

Here's how it went….
Silicone Stretch Lids has been popping up all over Facebook. It's suppose to keep an airtight seal on your containers and keeps your food fresher longer. This set come in a pack of 6, perfect for multiple containers. You can even put these silicone lids over fresh fruit to keep them fresh.
Do they actually work? Check out the Facebook Live video here to find out.
These Silicone Stretch Lids are actually quite cool. They fit on most every container I had and stuck on them very tight. We were able to even try with liquids in the container to make sure that they would hold it in and they did. Now when the kids leave their drinks on the counter I can put one of these lids on and pop it right in the frig.
I grabbed a bunch of containers from my cabinets and was just amazed at how well they worked. Yes, you could use the lids that come with your containers but if you are like me, those lids have since disappeared, vanished into existence. They are probably hanging out with the missing socks!
I picked up the set that came with 2 potholders for FREE!
Our Verdict:
5 out of 5.
It is a strong, durable and sturdy
These are very affordable, at only $10.99 for the 6
Check out all our Will it Work Wednesdays here!