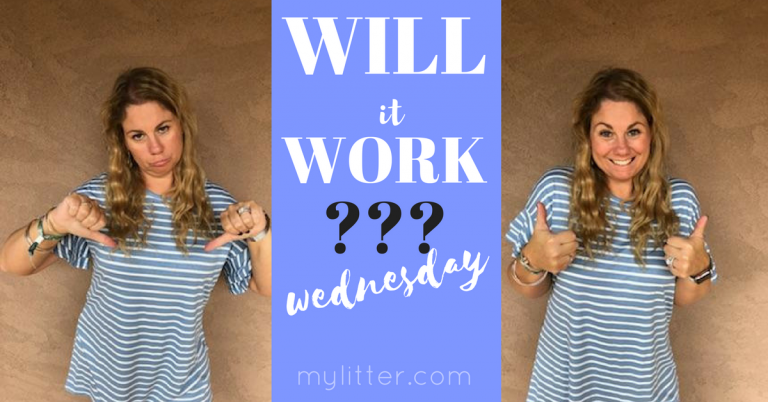 Each week on Will it Work Wednesday the MyLitter 'Try-It Team' is testing out a new product or lifehack to see if it really works!
This week Geri tested out Empty Magnetic Eyeshadow Palette
Does it actually work? 
Here's how it went….
This Empty Magnetic Eyeshadow Palette is a compact container to hold pressed powder eye shadows, blushes, powders and so much more. You get 12 empty tins so that you can make your own color palette. I use chemical free Mineral Makeup and that is the one thing I miss is having them ready to just grab and go. Now not only can I pick out the colors I like for my skin tone but they are easy to make and apply.
All I did to transfer the mineral makeup into pressed makeup is add some minerals to the tin, add some toner to the powder and then stir it with a trusty toothpick. When it was a consistency of dry paste I just put a snack bag (something plastic) over the container and pressed a quarter into the container. Some of the powder was on the plastic but other than that, we have pressed shadow. It does need to dry for a day before using it, but I am very excited to try it out tomorrow.
Our Verdict:
4 out of 5.
It is a compact case.
It did have a dented tin but I emailed the seller and waiting on a reply to replace it.
These are very affordable, at only $10.99 for the entire set
Check out all our Will it Work Wednesdays here!