Here is another reason to sign up with Ibotta if you haven't signed up already. Walmart has a 6 pack of Kool-Aid Bursts for $1.00, right now Ibotta has a couple of different offers that may pop up for you. The first is for a $1.00 off Kool Aid Bursts making  them FREE, the other is for $1.00 back for Kool-Aid Jammers. The Jammers are only $1.88 at Walmart so they will be $.88 for a 10 pack!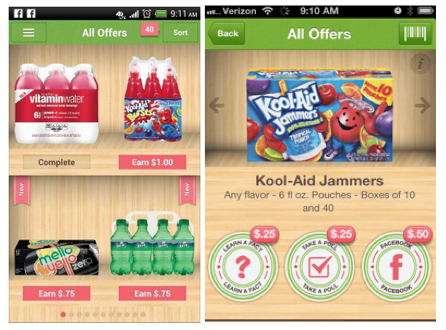 Ibotta offers will be different for some people, I have the Jammers and other people have the Burst. Offers will also be replaced with new ones once you redeem an offer. Thanks for heads up and Burst Photo Deal Searching Mama!
See the Walmart Weekly Deals HERE and make a printable list!
This post may contain affiliate links.