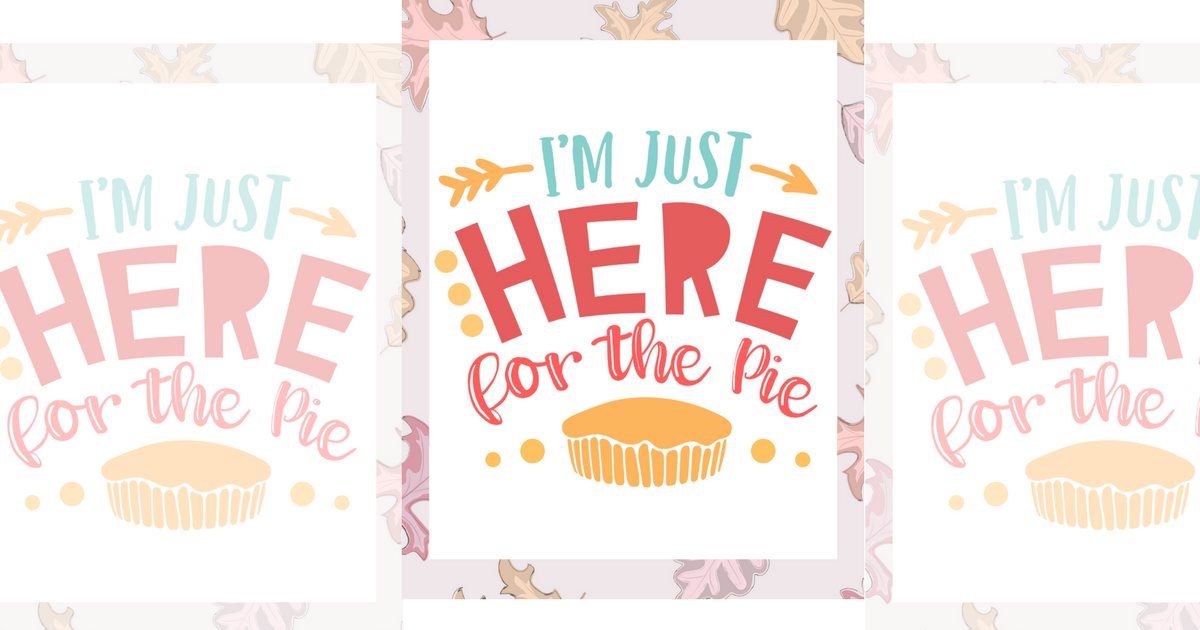 We're on day 10 of our Thanksgiving Traditions and today we're giving you a FREE Thanksgiving Printable! You can print the Just Here for the Pie Printable Decor Page HERE and put it in a super easy and cheap frame from Dollar Tree!
These Thanksgiving Printable Decor pieces are perfect for last minute decorating or decorating on a budget. You can put this as a centerpiece on a mantel and then buy some fall leave strands from Walmart or Dollar Tree sometimes and lay it along the mantel in front!
Print this image on a 8×11 regular printer paper size!